The Ministry of Health and Social Development is reporting that one additional person has died from COVID-19 related complications according to the latest update for today Saturday, July 17, 2021.
The individual has been revealed as a 48-year-old male who died in the overnight hours.

Just last evening, July 16, 2021, Premier and Minister of Finance, Hon Andrew A. Fahie (R1) had confirmed 13 deaths which included the previously unreported death of a 76-year-old female who died on July 14.

The Health Ministry confirmed that five of the COVID-related deaths in the latest stats have happened in the last two days alone.

"The recent deceased are an 81-year-old female, a 33-year-old male, a 53-year-old female and a 62-year-old female who died yesterday, and a 48-year-old male who died overnight. All were patients at the Dr. D. Orlando Smith Hospital at the time of their passing," the Ministry said in the release.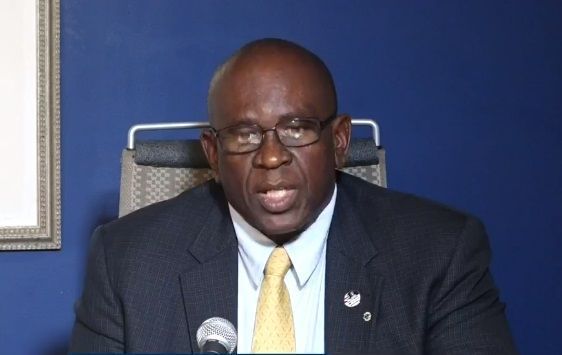 Minister for Health and Social Development, Hon Carvin Malone (AL) while expressing condolences to the families of the recent deceased, urged persons in the territory to get vaccinated.
Get vaccinated - Health Minister urges

Minister for Health and Social Development, Hon Carvin Malone (AL) while expressing condolences to the families of the recent deceased, urged persons in the territory to get vaccinated.

"We have to stay strong and keep forging ahead. I implore all unvaccinated persons to come out today and tomorrow to the Festival Grounds between 9:00 a.m. and 5:00 p.m. to get vaccinated."

The VI currently has 1,596 active confirmed cases of COVID-19 according to the acting Chief Medical Officer Dr. Ronald E. Georges in a COVID-19 update last evening, July 16, 2021, based on stats reported on July 15, 2021.

Hon Malone reminded that vaccination is proven to be the best chance to stay safe and avoid future outbreaks in the Territory