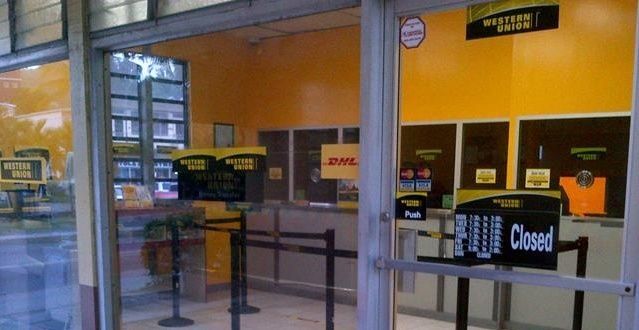 $2.3M Raked In From New Money Transfer Fee - Premier
Premier and Minister for Finance Hon. Andrew Fahie has touted that the 7% tax on the Money Transfer Services in the Territory is raking in millions and bemoans that it should have been implemented sooner.
The Premier made his statements while proposing changes to the Financing and Money Services (Amendment) Act 2021 during the House of Assembly's sitting held on May 11.

"The figure that has been reported to me and I share in with this house is that they have collected $2,314,958.21. That Mr. Speaker is so far what has been collected and also transferred to central government from Financial Services Commission (FSC). Which means Mr. Speaker at current, with the five funds that the money has been evenly distributed in, would mean that we would have in those accounts $462,991.64," the Premier revealed.

He added, "Mr. Speaker, this is a drop in the bucket if this initiative was implemented form years ago. Projection show that we would have been in the millions in each of the heads."

Despite public outcry, the Bill was passed in the HoA last April. In the meantime, he explained the proposed changes to the Bill.

He said the funds which are collected by the Financial Services Commission (FSC) would enable the transfer to the central government.

"In the agreement, it always stated that FSC has an administrative fee for this transaction and it is a fee which FSC cannot just withdraw from the funds before having them paid over to the central government. In order to do that there needed to be an amendment to the Act to allow FSC to deduct their monies every quarter rather than having it sent over to central government. The issue is the Act does not allow central government to pay it back over to FSC; the money for FSC is now stuck," the Premier revealed.

The administration fee is $10,000 per quarter for the FSC, Deputy Premier Dr. Hon. Natalio Wheatley said.

Notably, the new fees collected from the money transfer agents are to be divided evenly at 20% into five categories – infrastructural works, senior citizens and educational programmes, first time homeowners and fisheries/agriculture advancement.