Virgin Islands Premier and Minister for Finance, Hon Andrew A. Fahie (R1) has warned residents of the Virgin Islands (VI) that while politicians will be held accountable under the Integrity in Public Life Act 2021, individuals who submit false information to the Integrity Commission could pay hefty fines and even serve prison time, or both.
Premier Fahie said this was one of the checks and balances that is included in the Act to guard against abuse.


Integrity in Public Life Act 2021 gets first reading

The Act got its first readings during the virtual House of Assembly sitting of Monday, December 20, 2021, and the Premier said that the Act will also inform residents of their "rights and expectations" and knowing what grounds they have to lodge any complaints in the event someone in public life infringes on their rights.

Nonetheless, "Any person who knowingly and mischievously makes or causes to be a false report to the Commission or misleads the Commission by giving false information, or by making false statements or accusations, commits an offense and is liable upon conviction to a fine not exceeding $20,000 or to imprisonment for a term not exceeding three years or both," he said.

The VI's leader stated that the roles and functions of the Integrity Commission are to receive and investigate complaints regarding any breaches or non-compliance with the provision of the Act, to conduct investigations into corruption reported to it by anyone, to make recommendations, and to advise public bodies of any changes, practices, and procedures, which in the opinion of the Commission will reduce the likelihood in the occurrence of acts of corruption.

The Commission will also be expected to train and educate the masses of its role and promote ethical conduct in the performance of its functions. Additionally, if someone is desirous of making a complaint to the Commission they can do so in written or oral form.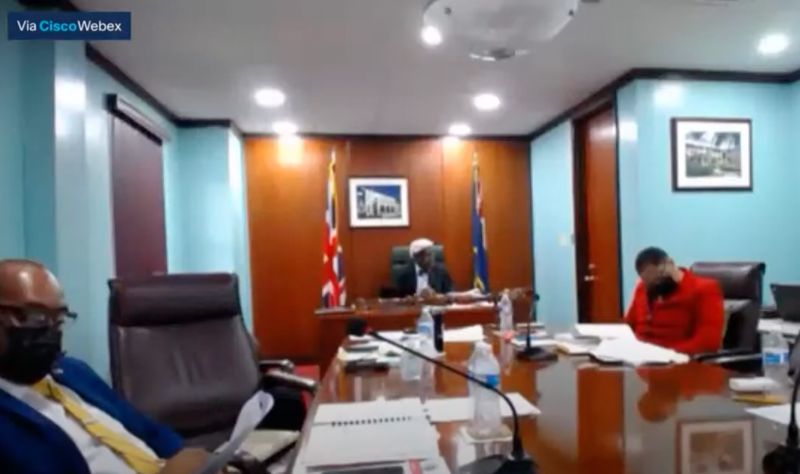 The Integrity in Public Life Act 2021 got its first readings during the virtual House of Assembly sitting of Monday, December 20, 2021.
Promise Kept!

"Since taking office and even before our government promised the people to ensure that integrity legislations are brought forward to further strengthen our capacity to govern ourselves and to police ourselves," Premier Fahie said.

"It is a fitting Christmas gift to give to the people of the Virgin Islands; it shows this government's commitment to good governance, and may I say Mr. Speaker that there has been no Government before this Government that has been bold enough to bring forward all these suites of good governance legislation in the best interest of not only our present generation but our future generation," Hon Fahie added.