Nine candidates of the Cane Garden Bay Baptist Church Institute of Biblical Studies (CGBBC IBS) are now ordained to the Gospel Ministry and have been cordially commended to the churches and the brethren everywhere according to a January 14, 2022, release from the Church.
On January 9, 2022, the Graduation Ceremony of the CGBBC Institute of Biblical Studies and Ordination of Pastor, Ministers, and Evangelists was held at the CGBBC Church Sanctuary at 3:30 p.m. for a total of 11 students.

The names of the students for the CGBBC IBS Graduation Ceremony and ordination and their portfolios are:

* Pastor Videl F. Charles - Teaching and Preaching
* Minister Imran Ashton - Teaching and Culinary
* Minister (First Lady) Marion M. Turnbull - Social Services and Outreach
* Minister Loren K. Ryan-Rymer - Coaching and Music
* Minister Kimberly Donovan-Estridge – Music and Worship
* Minister Dr. Arliene T. Penn – Teaching, Preaching, and Leadership
* Minister Kimberley R. Ritter - Youth and Coaching
* Evangelist Vanicia A. Liddie – Outreach and Missions
* Evangelist Ritzia A. Turnbull-Smith – Outreach and Missions

To additional persons graduating from CGBBC IBS Graduation Ceremony included:

* Mrs. Althicia Daniel-Dawson
* Mr. Keith Dawson

The 2021 cohort included persons from different congregations including Methodist Church, Mount Carmel Baptist Church, and Cane Garden Bay Baptist Church.

Persons also included Lecturers and evaluators were from the Cane Garden Bay Baptist Church, Methodist Church of the BVI Circuit, Mount Carmel Baptist Church, H. Lavity Stoutt Community College, and The Power of 30 Ministry.

To successfully meet the graduation requirement, all students had to complete extensive reading, write papers, participate in group discussions, engage in Biblical and scholastic research and commentary, and present publicly for 30 minutes on the books of Timothy and Titus and their relation to the Apostle Paul.

Additionally, students had to go before the 10- Member Ordaining Council that included a cross-section of bishops, pastors, and ministers from different congregations.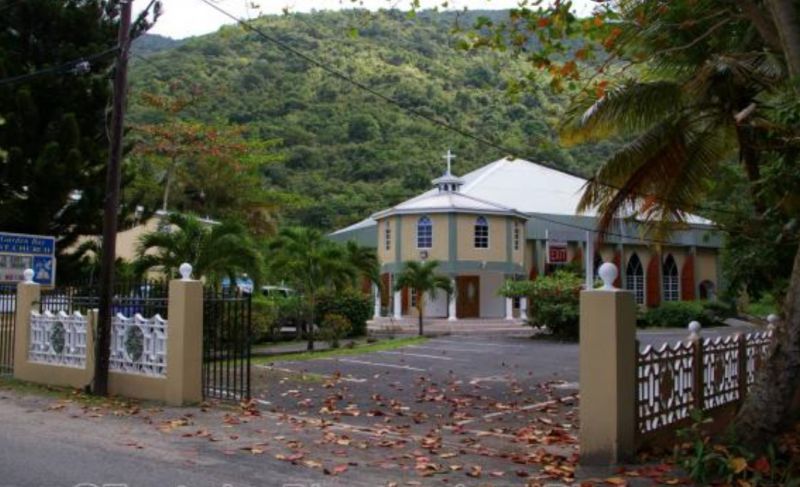 On January 9, 2022, the Graduation Ceremony of the CGBBC Institute of Biblical Studies and Ordination of Pastor, Ministers, and Evangelists was held at the CGBBC Church Sanctuary at 3:30 p.m. for a total of 11 students