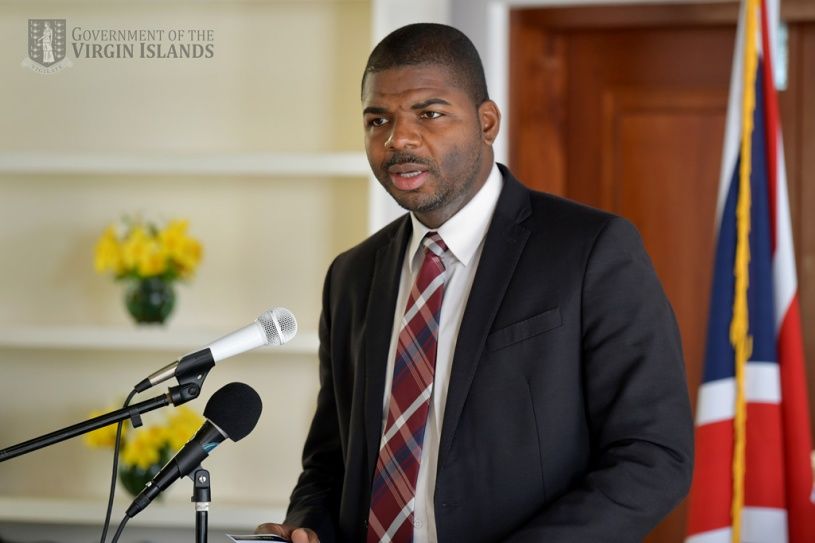 A Renewed Sense Of National Consciousness
Deputy Premier and Minister for Culture, Dr. Natalio Wheatley said the shift from Territory Day to Virgin Islands Day, being celebrated for the first time today, July 5, reflects a renewed sense of national consciousness and represents an effort to assert the BVI's unique identity as a people.
The Deputy Premier informed that following the advice of the BVI Public Holidays Review Committee, Cabinet decided on December 2, 2020 that Territory Day would be replaced by Virgin Islands Day.

Territory Day was initially called Colony Day before it was changed.

"It is a recognition that as Virgin Islanders that are a part of the Caribbean family, we have a distinct and separate culture and history that have shaped us to who we are today," he said.

Dr. Wheatley added, "Virgin Islands Day is about our families and communities; it is about our culture; it is about developing and supporting our economy; it is about appreciating, caring for, and enjoying our environment. Virgin Islands Day is about all things Virgin Islands. A wonderful way to acknowledge this day is wearing your Territorial Wear, with all its wonderful, diverse, and creatively designed outfits. We can also wear our Virgin Islands patriotic t-shirts from our various t-shirt printing companies along with our Virgin Islands branded apparel. We can organise family or community-based events."

In the meantime, Dr. Wheatley said in an effort to be an even more self-determined people; Cabinet approved new holidays from this year moving forward, such as Heroes Day in October and 1949 March and Restoration Day in November.

"We will use these days to continue to celebrate our heroes, our political autonomy, certain events in our history, our past legislators, and the like. The addition of these new holidays provides us with the opportunity, with the newly named Virgin Islands Day, to celebrate these Virgin Islands and its people—those with ancestral ties and those who have integrated into our community and assimilated our identity."

Pointing to the ongoing pandemic and the spike in cases in the territory, he urged all to be cautious and vigilant and continue to follow the government imposed protocols.

"Only participate in events where there are strict protocols which are enforced and respected. Avoid activities where there is crowding and where transmission of the virus is likely," he said.