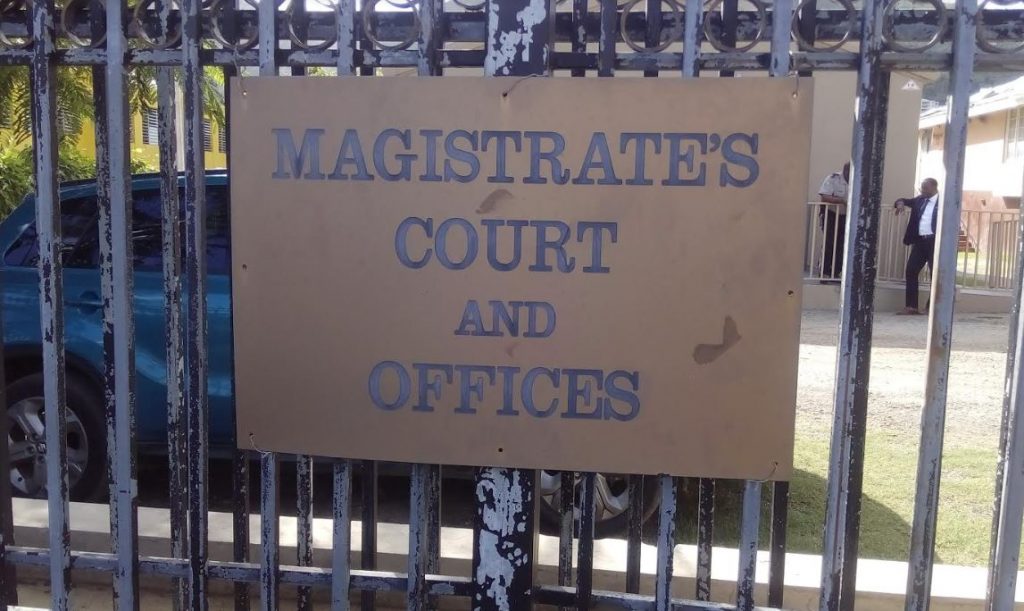 After 4 years, USVI men freed of firearm charges in BVI
Two natives of the neighbouring US Virgin Islands (USVI) who were before the BVI courts in 2017 for charges relating to a firearm, were yesterday acquitted of all charges, BVI News understands.
Both men were represented by local attorney Stephen Daniels.

The acquitted are ferry captain Jarvis Hodge, who was charged with giving false information to a public officer; and Derrick Callwood who was charged with untrue declaration, importation of explosives, and carrying an unlicensed firearm.

The importation of explosives charges were dismissed and the men were declared not guilty of all other charges.

Details of the case.

Hodge was the boat captain of 'Inter Caribbean Ferry Service' — a vessel that operates between the BVI and USVI. On November 5, 2016, he and his passenger Derrick Callwood were arrested by BVI Customs officers for not declaring a gun they had on board.

At the time, Hodge testified that, while he sailed towards Jost Van Dyke in the BVI, Callwood informed him that he was carrying his licensed firearm.

"I said: What! Are you crazy? Bring it up to me, disarm it, and secure it," Hodge told the court, adding that the weapon was kept in his bag located in the captain's quarters of the vessel.

Callwood then asked Hodge to bring the weapon back into the USVI on his return trip. Hodge said he agreed.

The boat captain further testified that, when he arrived at Jost Van Dyke in the BVI, no Customs officer asked if he had anything to declare.

He said he then sailed to his next stop, which is the West End Ferry Terminal on Tortola.

Hodge told the court that Customs officers in West End accosted him about the firearm.

He stated that, when he was asked about the weapon, he immediately admitted to having it.

He said a Customs officer told him that he should have declared the gun at Jost Van Dyke.

The boat captain said he then asked to be allowed to declare the weapon in West End, but the officer told him it was 'too late'.

That's when the men were arrested and charged in relation to the gun.