Amazon boss Jeff Bezos has said the company's recent victory in defeating a high-profile unionisation drive in the US did not bring him "comfort".
In his final letter to shareholders as the company's chief executive, he addressed concerns about the firm's treatment of its workers.

The comments follow a year of blistering global criticism of Amazon's work practices during the pandemic.

But Amazon decisively beat back the union effort, despite those complaints.

"Does your chair take comfort in the outcome of the recent union vote in Bessemer? No, he doesn't," wrote Mr Bezos, referring to the city in Alabama where the union drive occurred.

"I think we need to do a better job for our employees."

In the letter, Mr Bezos said he was proud of the work environment at Amazon, which employs 1.3 million people globally and hired 500,000 people in 2020 alone.

He said the company had led the way by setting $15-an-hour minimum wage, defended the firm's productivity targets for workers and disputed reports that staff feel so pressured to meet those expectations that they cannot take breaks.

"Despite what we've accomplished, it's clear to me that we need a better vision for our employees' success," said Mr Bezos, who is set to become executive chairman of the firm and relinquish the chief executive job.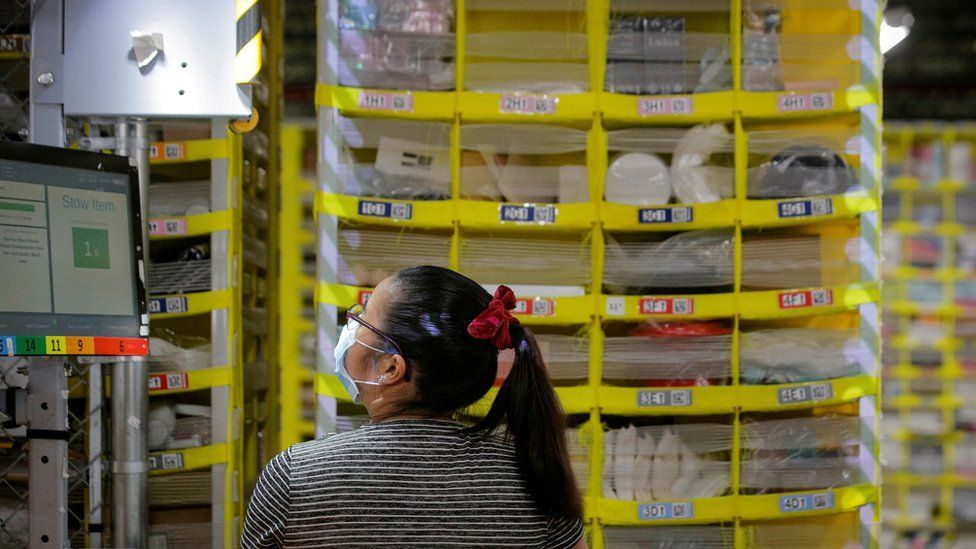 In his new role, Mr Bezos said, he would devote some of his attention to initiatives aimed at making Amazon "earth's best employer" and "earth's safest place to work", such as a programme that rotates staff to new jobs to avoid injuries caused by repeatedly doing the same physical task.

In a statement, Stuart Appelbaum, president of the Retail, Wholesale and Department Store Union (RWDSU), which led the unionisation drive in Bessemer, said the comments showed the campaign had had a "devastating" impact on the firm's reputation, "regardless of the vote result".

"We have initiated a global debate about the way Amazon treats its employees. Bezos's admission today demonstrates that what we have been saying about workplace conditions is correct. But his admission won't change anything, workers need a union - not just another Amazon public relations effort in damage control," he said.

Amazon is not the only company under pressure to improve conditions for its staff.

Walmart, America's largest employer, on Wednesday said it would shift more of its US employees to full-time roles.

The move followed years of criticism of the firm's reliance on part-time retail workers. As a result, some staff have faced unpredictable schedules and lack benefits, such as health insurance.