Virgin Islands Premier and Minister for External Affairs, Dr. the Honourable Natalio D. Wheatley (R7) has announced that the Barbados Prime Minister the Hon Mia Amore Mottley KC, will visit the Virgin Islands in 2023.
He was at the time speaking in the Standing Finance Committee (SFC) deliberations to examine the Budget for 2023 a few weeks ago.

At the time, the International Affairs Secretariat (IAS) was appearing before the body, Dr. Wheatley told the Unit which is in the Premier's Office that "there is a lot of work to be done in 2023 including an anticipated visit by the Honourable Mia Mottley and engagements with the United Kingdom."


Residents still angry over charges against Christopher! 
It is known that the IAS was in the headlines after its Director, Ms Najah Christopher was reportedly unfairly removed from office over a letter she wrote on the behalf of the former Premier, Andrew A.
Fahie
stating that he was head of the Government at the time of his Miami arrest on April 28, 2022.
The model officer was unceremoniously charged with Breach of Trust for the letter and is currently on leave. The new officer in charge is Dwynel Davies whose title is now Assistant Secretary, External and International Affairs. 
While appearing before the SFC, Ms. Davis stated that she is hopeful that the International Affairs Department could have a protocol unit to assist with related matters. Ms. Davies stated that in the International affairs space, protocol facilitates the diplomatic affairs regions and that she was hopeful that such a unit can be considered in the near future.
The Minister for Natural Resources and Labour and Member for the Second District, Hon Melvin M. Turnbull applauded Ms. Davies for accepting the role and encouraged her to "stay committed".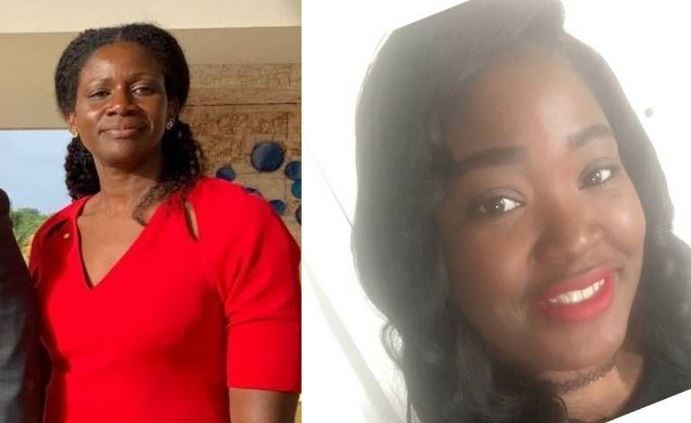 Ms Najah Christopher was charged with Breach of Trust and the new officer in charge is Dwynel Davies whose title is now Assistant Secretary, External and International Affairs.
No date set for PM Mottley's VI visit
Minister Turnbull stated that he supports her request for a Protocol Unit to be established, to which the Premier also affirmed his support. Premier Wheatley also thanked Ms. Davies for her work with the 2022 VI/USVI Friendship Day activities.
Dr. Wheatley, however, did not give a date in 2023 for the visit of the popular Barbados PM, Ms Mottley who has won all her seats (30 seat lower chambers) in the House of Assembly in two consecutive general elections.