As the high cost of fuel continues to reflect on the electricity bills of customers of BVI Electricity Corporation (BVIEC), the Corporation has urged its customers to practice energy conservation.
Deputy General Manager of BVIEC Symone Penn, during an interview with an online media entity on September 3, 2022, said ultimately customers are in control of their electricity consumption and should practice measures to reduce the consumption in their homes so they can likewise see a reduction in their electricity bill.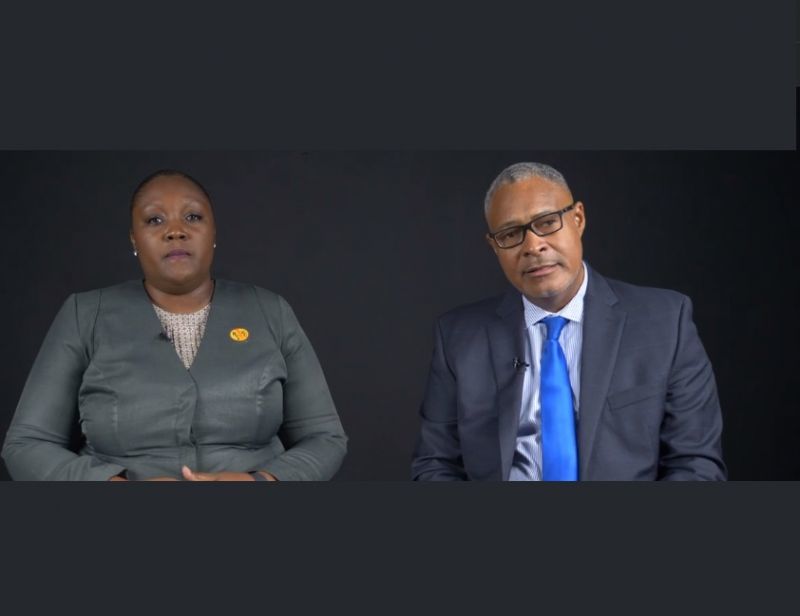 Deputy General Manager of BVIEC Symone Penn, left, and General Manager of BVIEC Mr Leroy A.E. Abraham, right.
Idle load

Penn said persons should first of all be aware of how electricity is consumed in the household.

"For example, persons may not know but just turning off your television or appliance doesn't mean that it isn't consuming electricity. There is what you call idle load where you see like a timer on your microwave or a light on your TV, and that means that appliance is still consuming electricity.

"So, once you are aware of how your appliances in your home consume electricity then you can apply mitigating measures to reduce the household consumption," Ms Penn stated.

General Manager of BVIEC Mr Leroy A.E. Abraham, who was also part of the interview, said a lot of people take for granted the electricity consumption in the home.

"Most of us employ water pumps…and we don't practice good maintenance with regards to these water pumps. Sometimes these pumps are kicking in very frequently and little things like that, once you are unaware of it, can essentially drive your consumption up," Mr Abraham stated.


Pandemic & war in Ukraine to blame- Abraham

Meanwhile, Mr Abraham explained that the high cost of electricity is due to varying reasons, particularly the COVID-19 pandemic and the war in Ukraine.

"At this present time, coming out of the pandemic, that has unfortunately driven the cost of oil extremely high, and more recently the geo-political issues which are taking place in Europe between Russia and Ukraine."

Mr Abraham said those combined issues have caused the price of oil and gas to reach record figures not seen in well over two decades.