They're the hardest working hustlers in showbiz -from the modern media moguls to fashion power players, Laura Craik introduces a new golden generation
Just recording an album? A part in a film? Meh. That's no longer the route to icon status — or millions of quid. Nope, the modern multi-hyphenate celebrity sitting on a well-deserved fortune has got there by developing several (lucrative) strings to their bow. Anyone who says celebrities are just like us may need a rethink.

For while we civilians spent the dark period from March 2020 to now simply congratulating ourselves for staying alive after eating nothing but pickled onion Monster Munch, for an elite cabal of A-list, ultra high-net-worth individuals, there was only one thing to chase: success. As Reese Witherspoon sells her production company for $900 million and Frank Ocean prepares to launch his luxury label, this is your guide to the new generation of multi-talented tycoons.

The modern ultra-mogul
Rihanna
Portfolio: fashion, beauty and music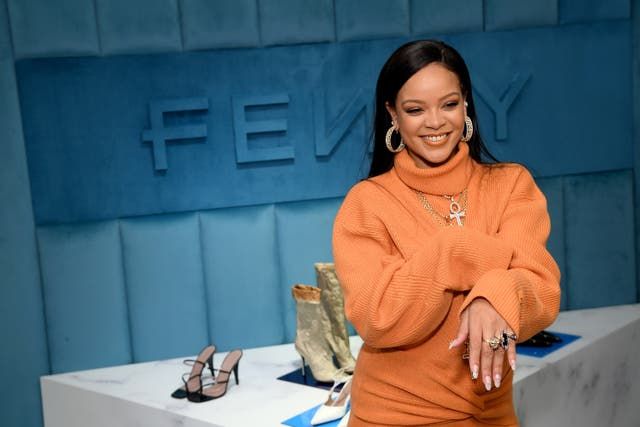 Money talks: The 33-year-old Bajan was recently accorded billionaire status by Forbes, which estimated that she's worth $1.7 billion, making her not only the wealthiest female musician in the world, but the second wealthiest female entertainer, topped only by Oprah. Ever since her 2008 mega-hit Umbrella, Robyn Rihanna Fenty has had us captivated by her music, her style, her red carpet looks, her back story and her love life (she's currently single after ending a relationship with billionaire Hassan Jameel). But while music is her first love, she adroitly leveraged her success in one sphere by effortlessly parlaying it into another.


"Fenty Beauty generated $550 million in its first year by rewriting the rules of the industry"

Launched in 2017, Fenty Beauty generated $550 million in its first year, rewriting the rules of the beauty industry by offering foundation in 40 shades to suit skin tones that had been woefully neglected. In 2019, she took the fashion world by storm with Fenty, the first brand launched from scratch by LVHM since Christian Lacroix, with Ri becoming the first woman of colour to head an LVMH maison. That Savage x Fenty rewrote the lingerie handbook, by introducing new shades and inclusive sizing, is precisely why Rihanna deserves her billionaire status. $1.4 billion of her net worth is reportedly attributable to Fenty Beauty, while Savage x Fenty is estimated to be worth $270 million. When a paparazzo approached her in the street and asked what it meant to her to be a "self-made billionaire", she simply answered: "God is good." Not as good as Rihanna is at making that dough.

Hollywood's newest power player
Reese Witherspoon
Portfolio: TV, fashion and property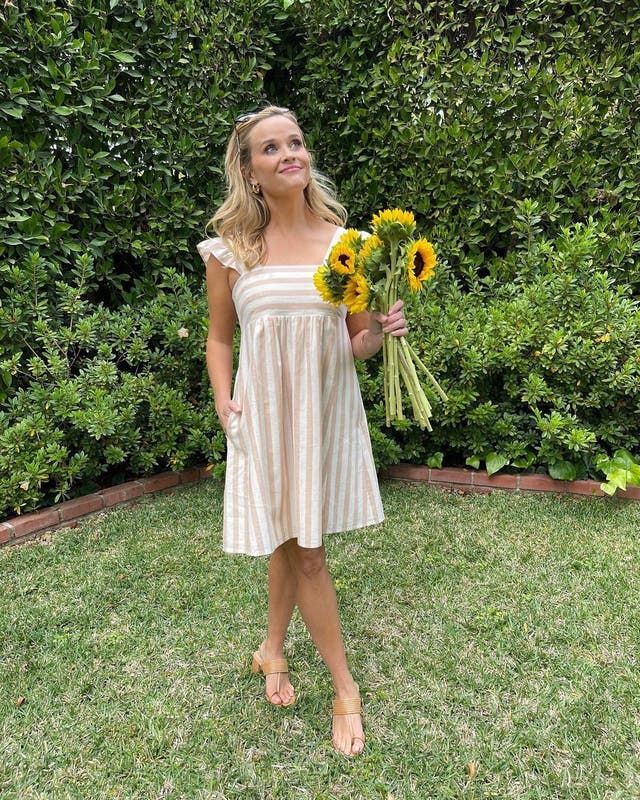 Money talks: Who's the highest-paid actress in the world? Reese Witherspoon, that's who. Yes, the actress who played Elle Woods in Legally Blonde, turns out to be — no surprise — a savvy businesswoman and the polar opposite of the naive character she played in the 2001 film (case in point: she demanded $15 million to resurrect it in Legally Blonde 2). But how did 45-year-old Reese make her millions?


"Witherspoon is about to sell her media company in a deal valued at $900m"

She launched her first media company, Type A Films, in 2000, with the noble intent of producing quality films for young women, and brought to life box office hits including Gone Girl and Little Fires Everywhere. She segued savvily into TV, executive producing Big Little Lies (2016) and The Morning Show (2019), in which she also starred as a glossy news reporter on the rise, and which became the jewel in the crown of the newly-launched Apple TV. It's estimated she got about $1 million per episode of Big Little Lies.

And let's not forget Reese's Book Club — which has 2.1 million Instagram followers and has championed books including Kiley Reid's smart, lacerating modern classic, What A Fun Age — and her clothing label Draper James and the small matter of her property empire, which spans Tennessee and her hometown of Nashville, Malibu and the Bahamas. Reese may not quite be a billionaire yet, but she's about to sell her media company, Hello Sunshine, to private equity firm Blackstone Group, in a deal that's valued at around $900 million. According to Forbes, she'll retain an 18 per cent stake in the company and should collect around $120 million from the sale. Elle Woods 1, Doubters 0.

The musician-turned-style icon
Kanye
Portfolio: fashion and property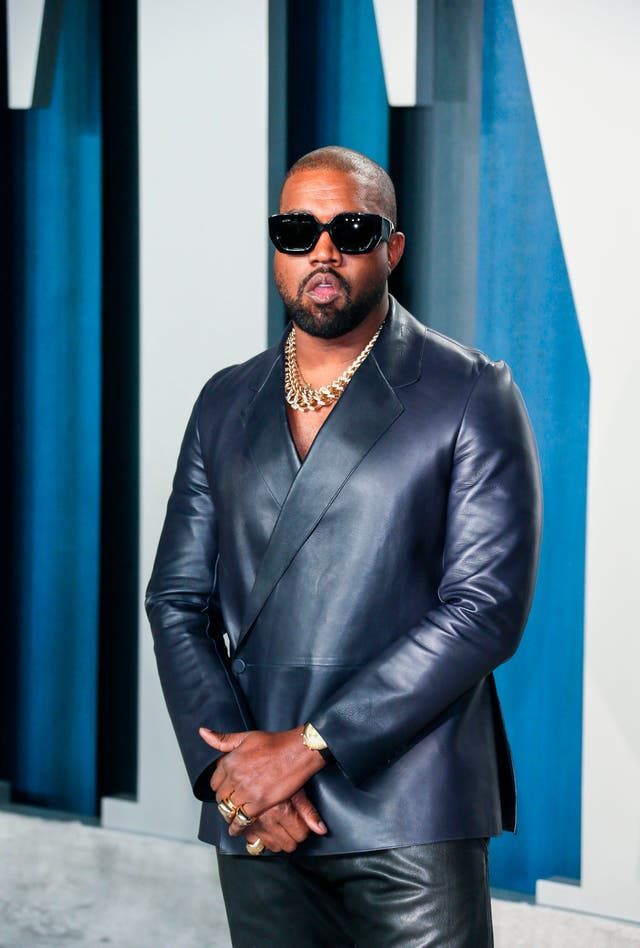 Money talks: West's former financial troubles have been well-documented, but he now has a net worth estimated at around $6.6 billion, which shows that five years is a long time in fashion. It's his apparel brand Yeezy that has become a billion-dollar empire, largely thanks to a deal with Adidas in which the rapper-turned-designer negotiated an unprecedented 15 per cent royalty on the wholesale price of his sneakers, after he switched allegiance from Nike in 2013. Kanye owns 100 per cent of Yeezy — and that's before we factor in his estimated $1 billion partnership with Gap, his $100 million worth of real estate and a prodigious music catalogue worth over $110 million. His latest album, Donda — his 10th — is released imminently, and will swell the coffers even more.

The reality TV tycoon
Kim Kardashian
Portfolio: fashion and beauty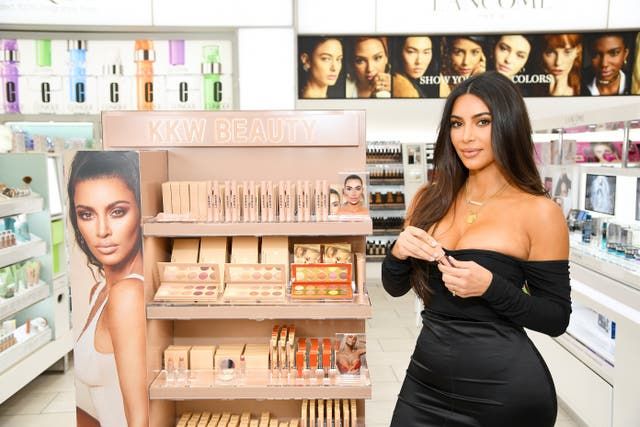 Money talks: Kardashian started out as friend Paris Hilton's PA, and ended by being granted billionaire status last October (two months after divorcing Kanye West). Although "ended" is the wrong word, for Kim is just beginning. While she's made millions from her 20-season run of Keeping Up With The Kardashians, her fortune comes mainly from the DTC (direct to consumer) cosmetics company KKW Beauty (launched in 2017; she sold 20 per cent to Coty last year for an estimated $200 million), and the shapewear brand Skims (launched in 2018 and recently valued at $225 million). Skims' minimalist, comfort-driven styles did particularly well over lockdown, and recently revealed Kate Moss as the star of its new campaign. Somehow, Kim has also found time to study to become a lawyer, hoping to graduate in 2022. Her wealth is driven by her social media status: keeping her 243 million Instagram followers and 70.1 million Twitter followers in scintillating content is a full-time job. Love Islanders, take note: Kim is the ultimate reality TV star success story.

The new luxury power player
Frank Ocean
Portfolio: music and fashion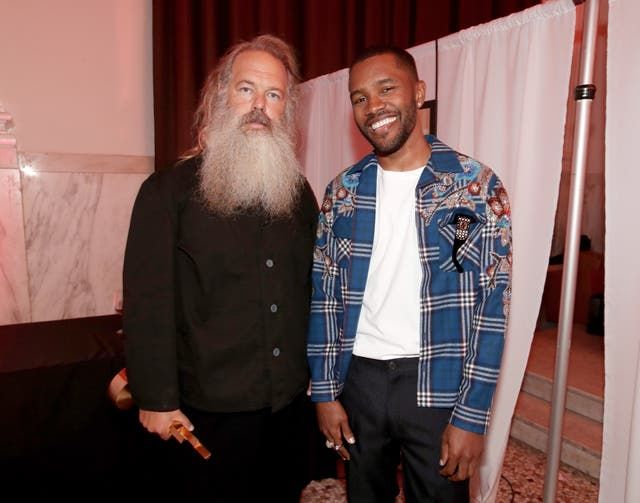 Money talks: Not a billionaire yet — he's worth around $13 million, according to Celebrity Net Worth — but 33-year-old Ocean is predicted to be one. He began his musical career as a ghostwriter, joining Def Jam in 2011, from which his ascent has been stellar: he already has two Grammys, a GLAAD media award and a Brit Award under his belt, and in 2013 was named by Time magazine as one of the 100 most influential people in the world. Like the enigmatic Jay Gatsby, the equally enigmatic Ocean legally changed his name from Christopher Edwin Breaux to Francis Christopher Ocean in 2010. But while hits like Chanel and Pink + Black have made him wealthy, it's his foray into fashion that is likely to make him even more so. Last week, he finally revealed the nature of the mystery project he'd been working on, titled Homer. No, not after the work-shy Simpsons character: according to Ocean it means "carving history into stone" — a name with suitable gravitas for his "independent American luxury company", which is mooted to include high-end jewellery and silk scarves. Is Ocean hoping to be the next Hermes? You wouldn't bet against it: he's incredibly driven, undeniably savvy and extremely credible— indeed, that bellwether of cool, Timothee Chalamet, was one of the first to express excitement about Ocean's new venture. Plus, even without his fashion side hustle, music will keep the dollars rolling in: it was recently announced that he will headline Coachella in 2023. The festival may not have as much credibility as Glastonbury, but it's sure to provide him with the same career-defining platform as Beyonce, who performed in 2018 — and was estimated to be have paid between $8 million and $12 million. Nice work, if you're talented enough to get it, eh?