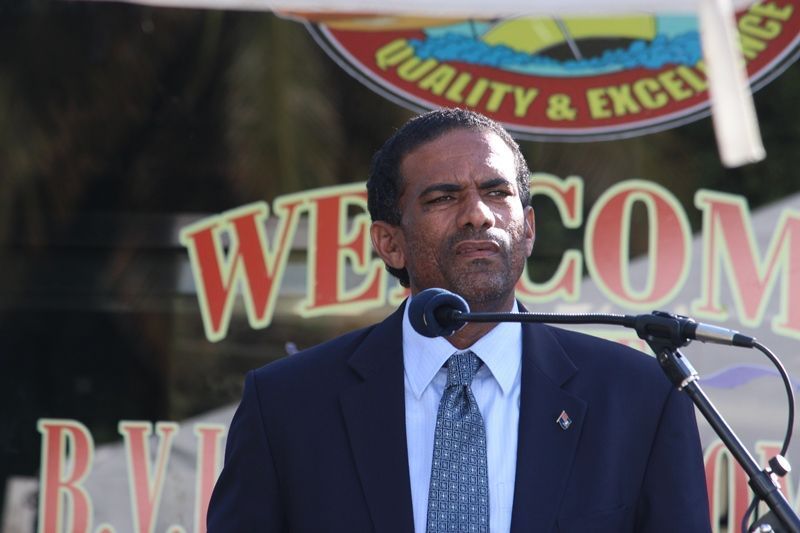 Building 'relationship' with UK must be 1st priority after elections- Dr Kedrick D. Pickering
Former Seventh District Representative Dr Kedrick D. Pickering said he believes he will have a lot more to offer the Virgin Islands (VI) as an At-Large Representative than anything else.
Appearing as a guest on the Honestly Speaking show with Claude O. Skelton-Cline on ZBVI 780 AM on March 7, 2023, the former Deputy Premier said, "I sincerely believe that I have a lot to offer the country At Large and somebody asked me two nights ago, but you used to do that from a District candidate, the issues are more complex now.


VI must have dialogue with the UK - Dr Pickering

"I can best help the country being a Territorial At Large Representative and looking at the issues that are affecting Jost van Dyke, and Anegada and Virgin Gorda and really giving my best to help the greater pieces to become part of the significant whole," the National Democratic Party (NDP) candidate added.

Dr Pickering noted that systemically, one of the first things the VI must do when it concludes the elections is it must continue to build the relationship with the United Kingdom, which he said is part of the four 'big ticket' items that must be looked at.

"One, is our relationship with the United Kingdom, the second is our infrastructure, third, is the education in this country and the educational system and everything that attains to it, and fourthly, what sort of future it is we're building for our children, the economic platform that we want to build, ensure that our children have the opportunities from which to build and therefore have a sustainable future," he added.

Dr Pickering said that from day one after the local elections, the VI government needs to sit down with the United Kingdom government, whether they are invited or the government from the VI travels to London.

"We need to be able to establish a dialogue that says we're ready to advance our relationship and not see it continue to be what it is at this point in time. And those discussions will then embody all of the major issues that are affecting us," he added.


No confrontations

Dr Pickering underscored that the discussions must neither be confrontational nor in any way antagonistic, rather it must be a conversation where it is a meeting of the minds, as the United Kingdom has said it wants to have a mature relationship with the VI.

"And we must take up that mantle and have a mature relationship with them, because it doesn't matter what our future is, our future is still intertwined with the United Kingdom government in the foreseeable and in the long term future, because if we are going to go down our path in which we want to be self-governed… They have to be a part of it. It can't happen without them."

Dr Pickering added that a self-government VI will also need relationships and one of the most important ones would be with the UK.

"They could help provide us with the resources that we need, and both human and manpower and technical expertise and, where necessary, financial assistance and help us also to continue to solidify our relationships with our neighbours," he detailed.