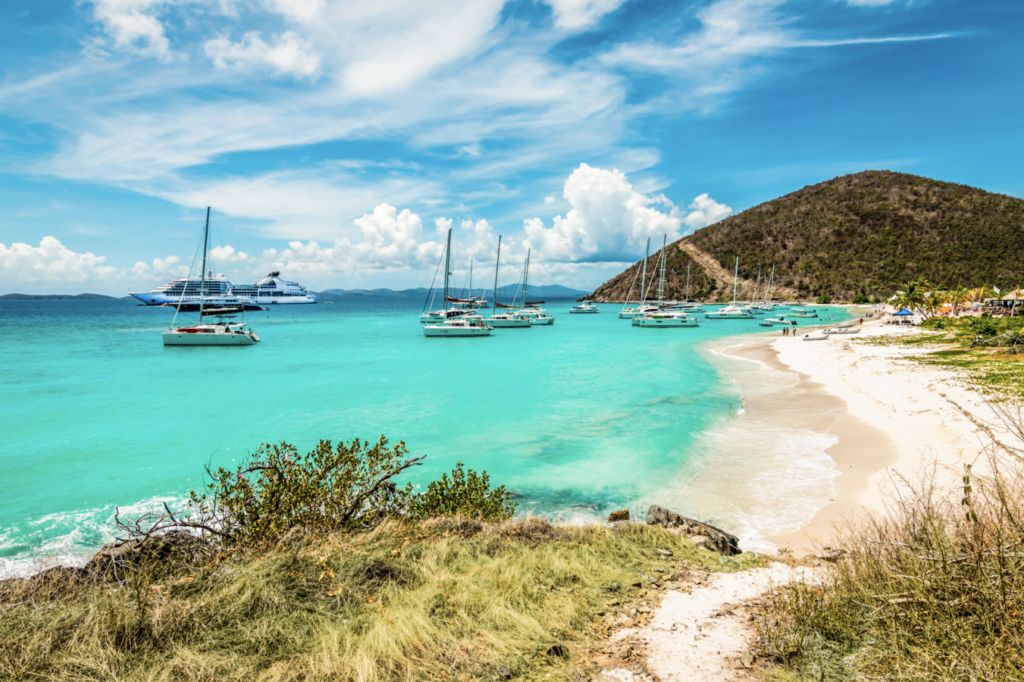 BVI ranked as second best place to visit in the Caribbean
Notwithstanding reduced arrivals due to the pandemic and major problems with its entry portal, the British Virgin Islands is still recognised as one of the top destinations to visit in the Caribbean for 2021 and 2022.
This is according to US News & World Report — an American media organisation that publishes news, opinion, consumer advice, rankings, and analysis.

Among its compilation of the region's 17 best destinations, the BVI was named second-best; only bettered by St Lucia which was ranked at number one.

"Posh" is the best word to describe the British Virgin Islands, US News & World Report said of the BVI.

"The island country's beautiful coast sets it apart from other Caribbean destinations. The shoreline at Cane Garden Bay and the white sand beaches on Anegada island are stunning, and the boulders and sea pools at The Baths National Park are mystifying. One of the best ways to see these scenic islands is by yacht or on a boat tour from the nearby U.S. Virgin Islands. You can also choose to relax in one of the islands' upscale hotels," it stated

The US publisher further described the BVI as having some of the most exclusive and least-developed islands of the Caribbean.

"But this only adds to their appeal," it noted.

"The resorts, villas, restaurants and other tourist attractions in this paradise are known to emphasize spare luxury over sprawling expansion, and they attract travellers with deep pockets and a love for sailing and seclusion. Many travellers who visit come by ferry boat from another Caribbean isle, especially as some find opulent exile too hard to enjoy for longer than a day or two. And some say it's better to split your time between here, the nearby US Virgin Islands and Anguilla to the east."

The other countries to round off top Caribbean nations to visit are the Turks & Caicos Islands, US Virgin Islands, St Vincent & The Grenadines, Antigua, Barbados, Cayman Islands, Curacao, St Kitts & Nevis, Guadeloupe, Grenada, St Barts, Bahamas, Aruba, Anguilla, and St Maarten.