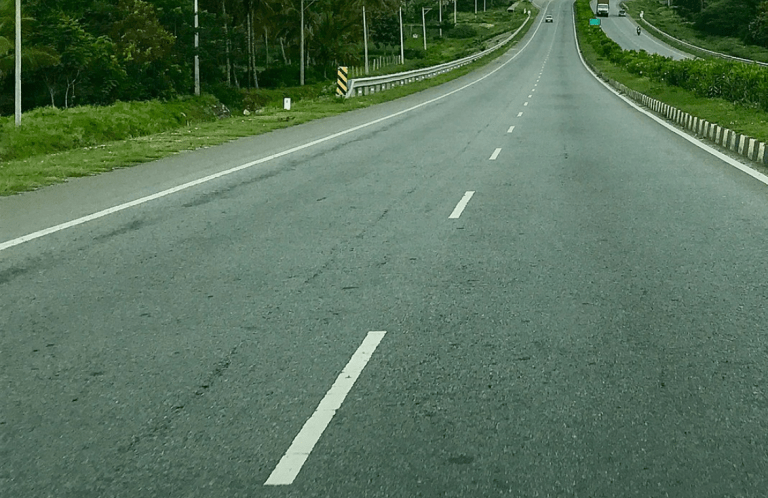 BVI to see smoother roads by the time American lands
Residents on the eastern end of Tortola are being assured that they will be seeing smoother roads in their districts in the very near future. 
According to Premier Dr Natalio Wheatley and Works Minister Kye Rymer, the road project is expected to be completed in time for the inaugural American Airlines flight that is expected to happen in June 2023.

Premier Wheatley recently announced in his budget speech that roads between Paraquita Bay and Trellis Bay are expected to be put out for tender soon and reaffirmed recently that this is a priority on his government's agenda. Dr Wheatley also noted that the project is expected to be done in a phased process.

"We're gonna tender it. We're gonna make the money available. We're gonna borrow what we have to borrow to get it done, and we are gonna demand nothing less than that," the Premier told reporters at a recent press conference.


Cumbersome process

D Wheatley described the process of getting projects done in the territory as cumbersome and suggested changes needed to be made to streamline things.

"It's onerous, it's time-consuming and we can't function like that. So we have to streamline the process as much as possible while maintaining transparency, while, you know, seeking value for money, and having an accountable process," Dr Wheatley said.

According to the Premier, the territory has suffered from a lack of investment in its infrastructure over the last 20 years. Even though many roads were paved, the Premier expressed that supporting infrastructure had not been put in place.

"You need drainage, you need properly engineered and constructed roads and it takes money. You need equipment for good roads. The minister came in, he had no equipment. The minister had to get an asphalt machine," Premier Wheatley explained.


I feel bad

In the meantime, Rymer said roads have been an issue in the territory for years, and offered some level of empathy for residents who have had to constantly endure the poor state of infrastructure over the years.

"I feel bad. I feel bad knowing that the roads are in this state. I'm responsible for the roads. I think the Premier feels bad, too, because I go and I ask him for the money. He's now committed to getting a loan," Rymer said.

The road project for the eastern end of the island is slated to cost upwards of $10 million, said Rymer while reminding persons that a recent smaller project in the Fish Bay area cost more than $2 million.

But the minister compared this level of spending to other places in the Caribbean such as Dominica, where he said nearly $300 million has been set aside for road infrastructure.

"We have just been chipping away at our roads and we need to be serious about it," Rymer stated. "I'm not just neglecting them (the roads) or thinking that is okay. I travel as well and I wanna make sure that we travel on nice roads."