The BVI Football Association (BVIFA) has had lots to cheer about lately, with the performances of the various national teams; however, a damper has been cast with the vandalising of one of its buses.
According to reports reaching our newsroom, the back glass of one of the buses parked on BVIFA property in East End was damaged between Saturday night and Sunday morning, August 28, 2022.

Our newsroom was also told by BVIFA sources that this is the third time one of its buses has been vandalised. "And it happens while the buses are parked on the FA property," the source added.

The same bus was damaged by unknown persons last year August.

Another bus was vandalised in April of this year, as someone broke one of its windows.

Police are said to be investigating.
The BVIFA is hoping persons can assist police in finding the perpetrators of the "disgraceful" acts.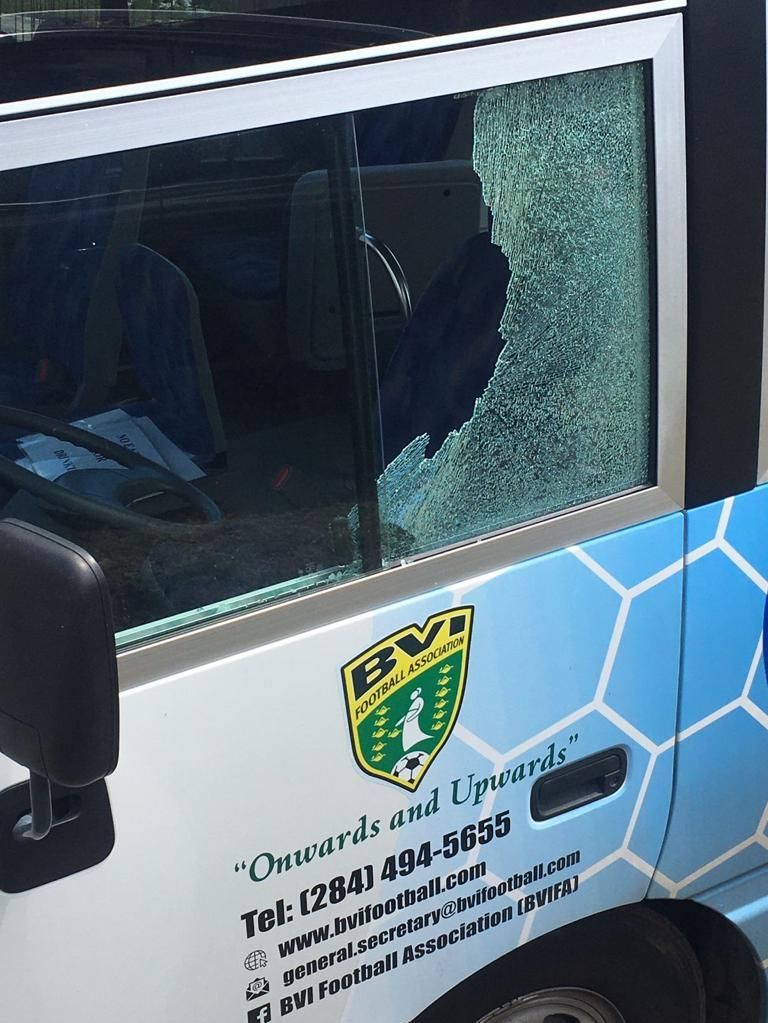 This BVIFA bus was vandalised in April 2022.