The BVI Ports Authority (BVIPA) has announced that pursuant to the public announcement made by Premier and Minister of Finance, Hon Andrew A. Fahie in April regarding the postponement of port fee increases until 2022, the majority of fee increases, will now be deferred to January 2022.
Fee increases now deferred include those for Pilots License, Pilotage Exemptions, Stevedore, Ships Agent, Customs Broker, Freight Forwarder, General Services, Private Buoys Commercial, Private Buoys Non-Commercial, Cargo Charge, Running of Lines, Longshoring and Pilotage.

More proposed fee increases fees that will be deferred include for Vehicles GVWR less than 4,000 lbs - $500/annum, Vehicles GVWR 14,001 to 26,000 lbs - $1000/annum, Vehicles GVWR over 26,000 lbs - $1000/annum and security Fee $1/ton of cargo the BVIPA has indicated.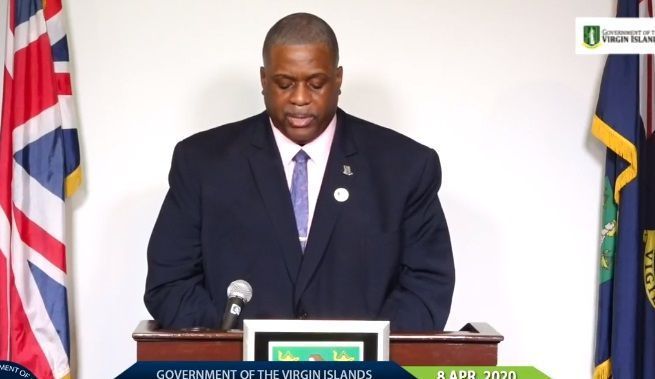 Premier and Minister of Finance Honourable Andrew A. Fahie on April 8, 2021, has chided the BVI Ports Authority (BVIPA) for not following the recommendations of Cabinet, such as having public consultations, before implementing a new fee structure.
Refunds will be processed - BVIPA

The authority noted that Stakeholders who paid already implemented increases that took effect from March 15, 2021, will be refunded.

Individuals seeking their refunds for licenses for Customs broker, Agent, storage, wharfage, line handling, container, and vehicles are required to provide the paid receipt and documentation, and BVIPA would calculate the refund accordingly.

The BVIPA further noted, that "In line with the Authority's new initiative to further engage with stakeholders, the Board and Management appreciate the feedback of all concerned in the process of arriving at the decision to postpone the fees. While this arrangement will not bode well for the enhancement of port facilities and technological usage to deliver more efficient services, it is important in building partnership."

The Authority said that it will continue to look for diverse ways to raise revenue in the short term and reminded that the upcoming full reopening of the seaport to welcome back cruise tourism will provide some measure of relief.