Outspoken taxi operator Mr Julio S. Henry aka 'Sam' is advocating for the territory to cater to all travellers, inclusive of lesbians and gays.
"One of the biggest things that's happening right now in travel is the gay and lesbian travel," he declared during the Chamber Talk with BVICCHA's Chair Mrs Shaina M. Smith-Archer, via Zoom and shared on social media on Wednesday, October 13, 2021.

"[There are] many destinations that would try to figure out how to gain more of that because that is a lot of spending power that we are not really focusing on. So we have to be broad, we have to be conscious of who would come and we have to cater to all of them. So we have to be mindful not to alienate any segment of the travelling public."

Mr Henry said there are persons in the territory who identify as gays and lesbians "who want to participate in what we have here to offer, but they don't know if that would be welcomed."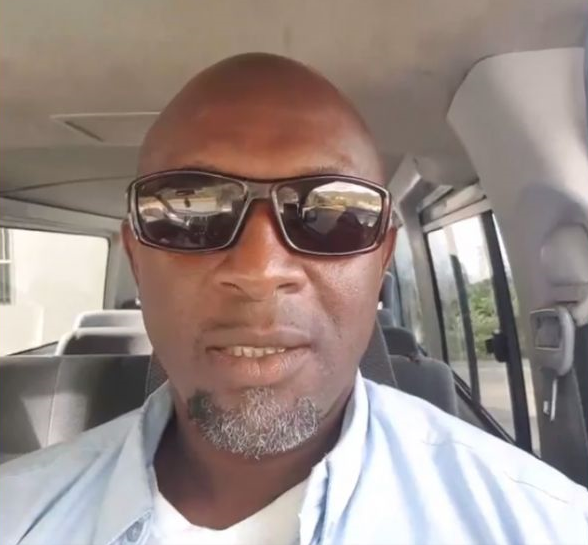 Mr Julio S. Henry aka 'Sam' says the Virgin Islands has to be mindful it is not alienating any one as its seeks to attract visitors to the territory.
I agree!- Sharon P. Flax-Brutus

Ex-Director of the BVI Tourist Board and businesswoman Mrs Sharon P. Flax-Brutus said she agreed with Henry's point and added her voice in support, saying that the topic is one that is always shied away from.

"I think sometimes when I say it, it is misinterpreted. Luxury is not necessarily about the dollar; luxury is the way that an experience makes a person feel, and I think that is what we really need to try to do. And I agree with you, the LGBTQ market we sort of try to shy around it, but they go visit our destination, and I like to say we love all guests."

Flax-Brutus said she was also in agreement that these persons possess "very good" spending/buying power, and they are environmentally conscious as well.