The popular saying is that Christians should not get involved in politics; however, talk show host and clergyman Claude O. Skelton-Cline has called for churches in the Virgin Islands (VI) and those in the Christian religious sector to get more involved in politics.
"We are called to be good citizens, we are called to be law-abiding citizens, proving that that law does not violate people's individual right to liberty," he said to those in the Christian religious community on the November 22, 2022, edition of his Honestly Speaking talk show.

Skelton-Cline said religious persons are the 'salt' of the earth to preserve and be good stewards in the VI.

"What use is the church and what use would it be for us calling ourselves Christian… when what we do on Sunday Morning cannot be lived Monday through Saturday morning?" he questioned.

Skelton-Cline added that one of the reasons the Church should get involved in politics is because the church cares for people and politics is about caring for people.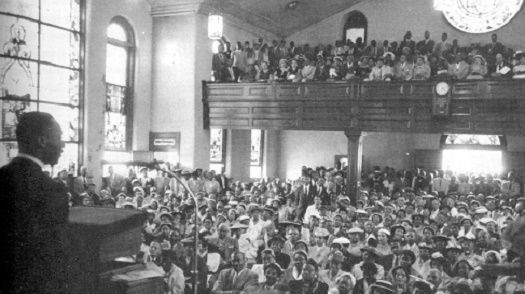 Skelton-Cline posited that 99% of African American advancement came through the Church.


99% of African American advancement came from the Church - Skelton-Cline
"99% of the advancement that was made for African Americans and other people of colour throughout the world, as a result of the actions of African Americans in the US, was born out of the advocacy of pastors and preachers, both females and males," he said.
While there were other groups involved, Mr Skelton-Cline said religion played a large role in the US movements for people of colour.
In
the Virgin Islands
, religious leaders like Skelton-Cline and Bishop John I. Cline have been outspoken on issues affecting the territory, including the threat of suspension of the VI constitution by the United Kingdom.
Skelton-Cline remarked that if prayers do not result in policies persons ought to get off their knees, as he made a case for more religious involvement in politics.