Local talk show host Rosemary Cindy Rosan is alleging that several more arrests will come on the heels of charges against Minister for Education under the National Democratic Party (NDP) administration, Myron V. Walwyn.
On Tuesday, November 1, 2022, Walwyn was the third person charged in relation to criminal investigations into the Elmore Stoutt High School Wall Project.

Speaking to Grenada-based WPG 10, Prime Time Caribbean news yesterday, November 2, 2022, Ms Rosan told the newscast that even sitting members of the House of Assembly may soon face charges.

"Based on what we're seeing and based on the particular ministries and other projects that are under investigation, I foresee that we'll have a few more arrests and I could see maybe a couple of sitting members of the House of Assembly actually being arrested," Rosan speculated.

Apart from Mr Walwyn, public officer Ms Lorna Stevens was also charged with the same Breach of Trust offense.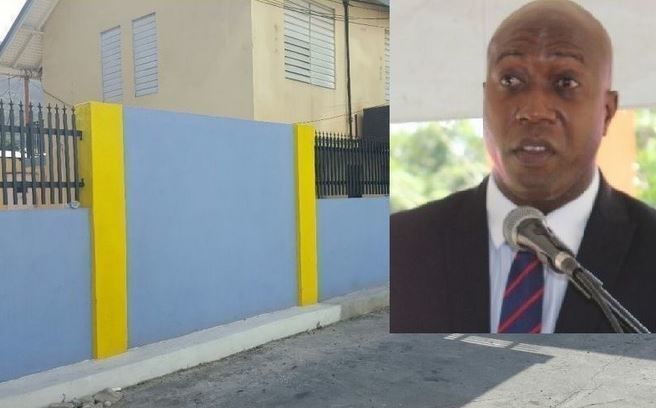 The ESHS wall project was commissioned during the tenure of former Minister for Education, Myron V. Walwyn.
People not surprised - 'Cindy'

Earlier in the year, Kelvin Thomas was the first person charged in relation to the ESHS wall project investigations, with charges spanning Obtaining property by deception; Making a false statement to a public officer; and Possession of the proceeds of criminal conduct.

Ms Rosan told WPLG 10 that the charges against Walwyn were not surprising and that reactions were mixed in the VI.

"There is a mix of feelings as it relates to this arrest, and I mean it has always been a mix of feelings with the investigation on the wall overall."