Controversial figure in the Virgin Islands Rosemary Cindy Rosan used a live press conference today, January 6, 2023, to present rumours of Premier and Minister of Finance Dr the Honourable Natalio D. Wheatley (R7) being engaged in 'appropriate relationships' with media persons now hired by Government.
The Premier was at the time holding a 'One on One' Press conference, alongside Minister for Education, Culture, Youth Affairs and Sports, Hon Sharie B. de Castro (AL), when Rosan used the opportunity to ask the Premier about the allegations.

She also claimed not to have any knowledge of vacancies for media jobs three expatriates recently filled and Labour Laws may have been broken.

It should be noted that the jobs were in fact advertised by Government in October 2022.

Premier Wheatley also said he is not aware any laws were broken during the hiring process and challenged Rosan to bring proof.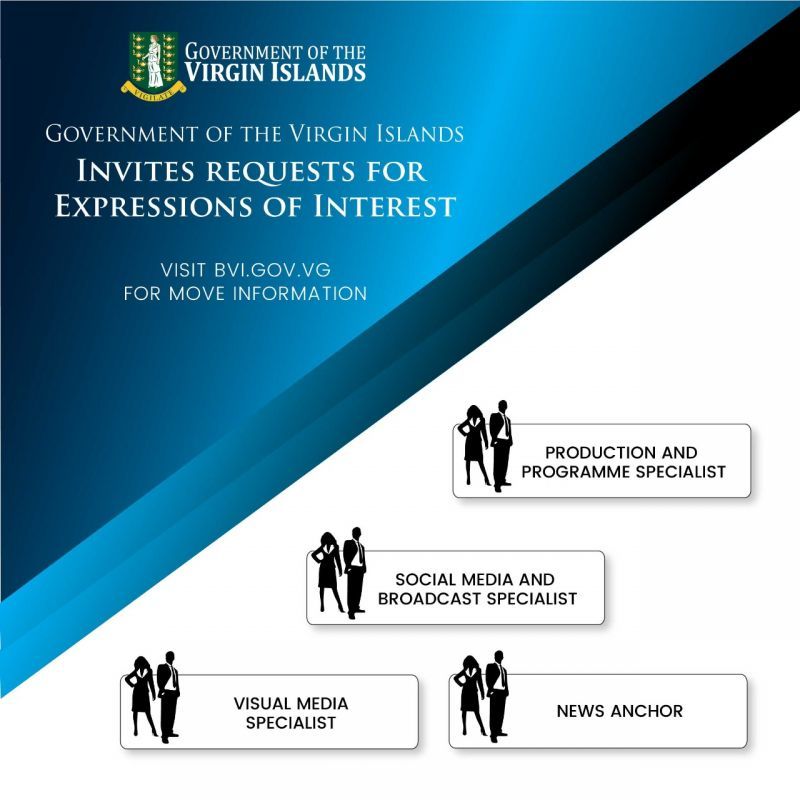 The cover page for vacancies advertised by Government in October 2022, which Ms Rosemary C. Rosan is claiming she never saw.
Rumours are 'reckless'- Premier Wheatley
The question that came as a shock; however, was when Rosan claimed that the Premier has been accused by members of the public of having "inappropriate relationship with two of the persons listed, and you continue with the trend of abuse of power with the office you hold. Can you please put those allegations to rest?"
Chief Information Officer Desiree Smith told the Premier he didn't need to answer the question; however, Premier Wheatley insisted on responding.
"I think it is completely an inappropriate question. I think persons need to stop putting forward reckless rumours as though they have some kind of fact to them. I think it is reckless and I think it [question] is completely inappropriate," Dr Wheatley stated.
It was on March 8, 2022, that Rosan announced her political candidacy for the 2023 General Elections of
the Virgin Islands
(VI), stating she would run as an At Large candidate.