The Commissioner of Police said he hopes last weekend's capture of Dairo Antonio Úsuga — reportedly the biggest drug lord in Colombia since Pablo Escobar — can stem the flow of cocaine through the BVI.
Commissioner Mark Collins acknowledged the capture as great news for the police's war on drugs. However, he is weary someone may take over the Colombian drug cartel since it is a lucrative business.

"Any drug lord arrested or taken out would mitigate or lessen the opportunity to traffic drugs. But don't forget, for every drug dealer taken out, there is a void. That void is filled pretty quickly with other people that want to take over the market," Commissioner Collins said in an invited comment.

The Colombian military force had captured Úsuga, who is widely referred to as Otoniel, on Saturday. He is the alleged leader of Clan del Golfo — a violent Colombian drug cartel that has been targeted by the United States for trafficking cocaine.

Úsuga was described by Colombian President Iván Duque as the country's most wanted man and said he is the most feared drug trafficker in the world. The Colombian president compared the magnitude of his capture to the death of the infamous drug lord, Pablo Escobar in the 1990s.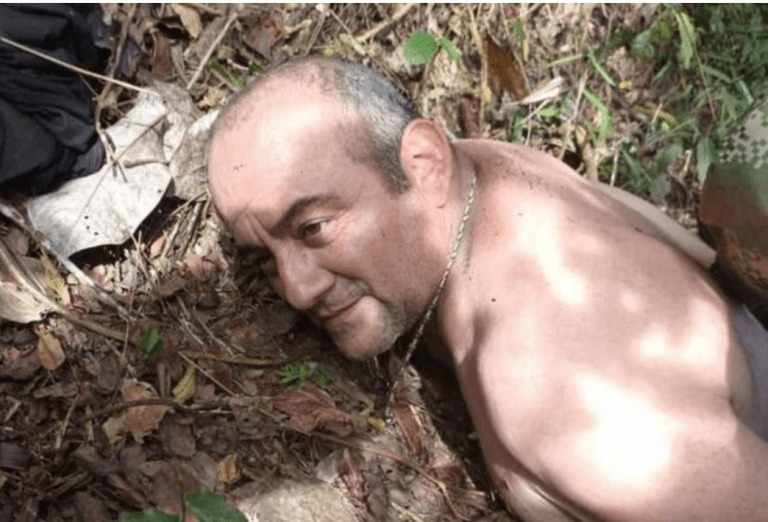 Colombian drug lord Dairo Antonio Úsuga David during his capture at the weekend.
BVI a transshipment point

Meanwhile, the British Virgin Islands has been found to be part of the network of transshipment points in the Caribbean for cocaine from Colombia. The territory has been reported as being a springboard into Europe because of its strong diplomatic ties with the United Kingdom.

Earlier this year, former Police Commissioner Michael Mathews said the police force was tracking the drug trade in the territory and noticed illicit drugs such as cocaine was coming from South America.

He also noted Colombia was producing significantly more cocaine than it had previously done. This, the former top cop said, influenced the supply of cocaine to the territory. He added the geographical location of the Virgin Islands makes it an attractive route for drug trafficking to the US and Europe.

The Royal Virgin Islands Police Force (RVIPF) has been down on the drug trade in the territory in recent years. In November of last year, the RVIPF had its largest drug bust in the Virgin Islands' history as approximately 2,300 kilograms of cocaine valuing nearly a quarter billion dollars was seized. A police officer was held in connection to the seizure.

Meanwhile, in recent days, the police force seized 188.04 kilograms of cocaine valuing nearly $19 million. A security guard who works for the government was arrested in connection to the matter.