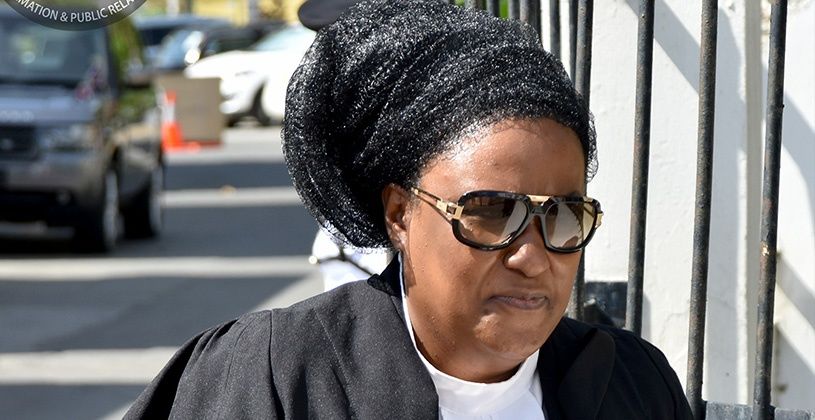 Complaints Commissioner Tells CoI Of Prisoners Held Without Hearing
Complaints Commissioner and Attorney-at-Law Mrs. Erica Smith-Penn has called for the issue of inmates being held at Her Majesty's Prison without a court hearing to be addressed.
Smith-Penn spoke to the matter during her appearance before the ongoing Commission of Inquiry on Thursday, July 1.

"On the point of prisoners, we do have an issue now in the territory with prisoners," she remarked.

She then references the United Nations goals, which speaks to building strong institutions for peace and justice, stating that "It mentions on the website, for the statistics and facts and figures, it says that for the rule of law, development has a significant inter-relation making it essential for sustainable development at a national and international level. It then goes on to say that the proportion of prisoners held in detention without sentencing has remained almost constant in the last decade with 31 per cent of all prisoners."

The Complaints Commissioner added, "There are persons who are presently in need of redress on that particular issue, it is not a matter directly in the legislative or executive arm, but it is one that the prisoners, their rights in this particular case, they are enjoined, in that there is a need to look at the matter. The rights of prisoners are presently in danger where we have persons sitting at Her Majesty's Prison not having a hearing."

Smith-Penn said because the British Virgin Islands is a small jurisdiction and there is no Human Rights Commission to tackle the matter, "someone must speak for them."

"What we are seeing now and the complaints that the prisoners need to bring forward, they are prejudiced in that if they were to go on record in raising a complaint, it could have implications for their matters before the court," she stated.