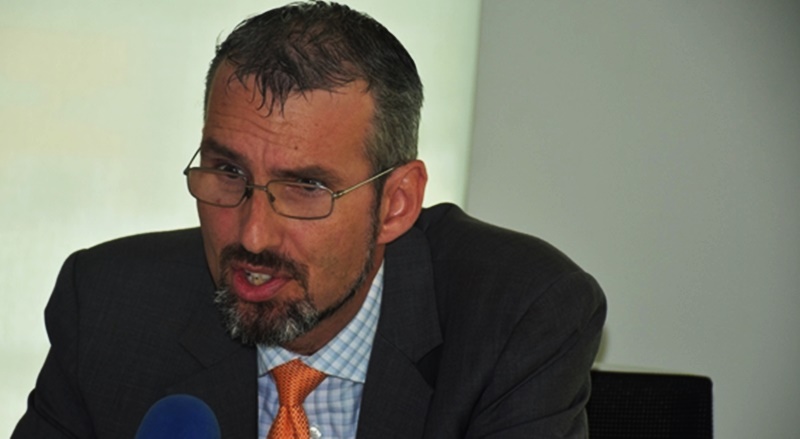 Concerns raised about rise in early onset of Alzheimer's in BVI
There has been a recent trend of early onset of Alzheimer's in people younger than the typical age group and it is deemed as worrying for a small territory like the Virgin Islands.
President of the BVI Alzheimer's Association (BVIAA) Ryan Geluk gave that indication during an interview on JTV recently.

The President noted that Alzheimer's is a brain degenerative condition that used to be common in people older than 65. He said that trend has been changing in recent years.

"One thing we're finding nowadays is that the age is creeping down in terms of the persons who are starting to develop early onset of Alzheimer's and that's something that's extremely worrying for us as a society, especially here in the BVI. Alzheimer's isn't something that is quick and over. It, as I said, progresses over a significant period. And persons who are living with Alzheimer's, sometimes it can be seven years, 10 years, or even 20 years to 25 years from essentially early onset to essentially death. So, it can be extremely slow," Geluk said.

He noted stress is a high-risk factor for Alzheimer's but said is too early to be determined for the BVI whether there is a relationship between Alzheimer's and stress-inducing events such as the September 2017 hurricanes or the pandemic.

"We might know in 20 to 25 years from now and we sort of look back and we chart progression, but that's where we need data. One of the things here in the BVI is we're not great at collecting data, and as an association, having that data to understand how many persons here in the BVI are living with Alzheimer's and sort of tracking that over a period of time will help us to understand what sort of impacts some of these things have within the BVI because, I mean, I have heard statistics here essentially saying that 60 percent or 70 percent of the people in the BVI right now are in that high-risk area, especially when it comes to chronic illnesses," Geluk said.

"So, these are all high-risk factors. And if we have such a high percentage of the population already living with these chronic illnesses, it is extremely concerning from a society's point of view and certainly from a governmental point of view as well. Alzheimer's is very expensive to treat because of the length of time where a person lives with Alzheimer's from essentially early onset straight through. So, it's worldwide and it's billions and billions and billions of dollars every single year spent on Alzheimer's treatment. And we can ill afford that here in the BVI. Especially with such a small population," he added.

The BVIAA President said he is concerned about the high-stress levels the people of the territory are living under. He noted Hurricane Irma is a trigger point and people are still seeing the effects of that.

"We see the impacts of that in children. We see the impacts of that in young adults, we see the impacts of that in the elderly as well. So, it wouldn't surprise me that at some point in time you will start to see the unfortunate effects of those stress factors on the development not only of Alzheimer's, other dementias as well, because of the high-risk factors that we undertake here," Geluk said.

September is celebrated worldwide as World Alzheimer's Awareness Month.