When the Fish Bay Road on Tortola reopens on Tuesday morning, June 7, 2022, motorists will be enjoying a smoother and less dusty drive through that business community. Additionally, the road is not expected to flood so easily when it rains.
Yesterday, June 5, 2022, following the completion of the demolition works days before, concrete was poured on the road to provide a smooth road surface for motorists.


Flood mitigation

The road project, which is being done to mitigate flooding in the area, is being executed by Autland Heavy Equipment Co. Ltd, with oversight from the Virgin Islands Recovery and Development Agency (RDA).

The project, being executed with financing from the Caribbean Development Bank Reconstruction and Rehabilitation Loan facility, is expected to rehabilitate a total of 480 meters (1,574.4 feet) of road.

According to the RDA, the road will remain closed until 7:00 am on Tuesday, June 7, 2022.

"The reopening on Tuesday at 7:00 am will provide enough time for the concrete to strengthen and extend the lifespan of the road," the RDA stated on its Facebook page.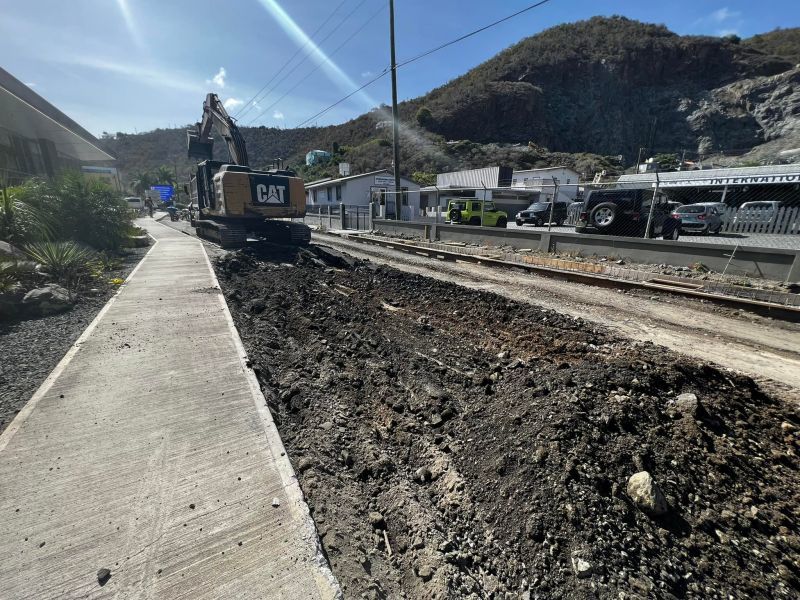 Demolition works on the Fish Bay Road.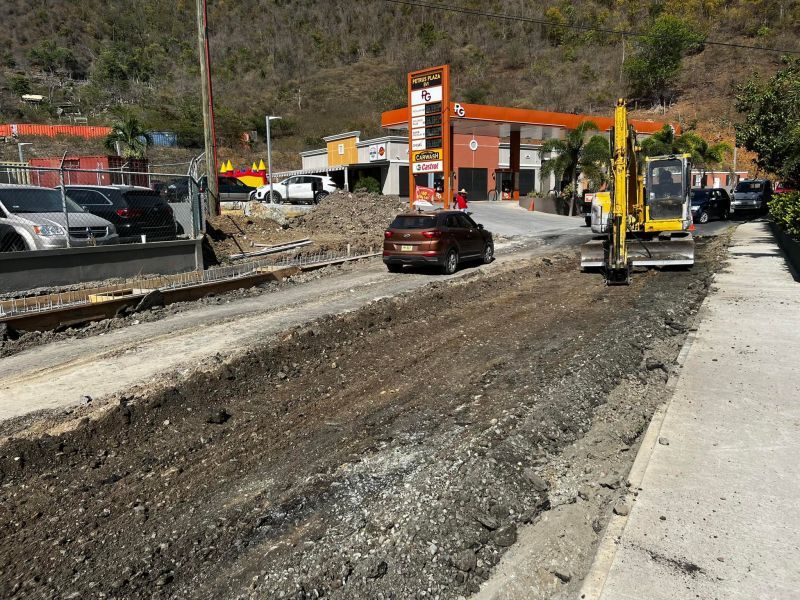 Demolition works on the Fish Bay Road.