Immediately after the Covid-19 pandemic (2020/2021), many residents complained to our newsroom about the treatment by banks, with long lines of residents standing outside in the rain and scorching sun for hours.
In all fairness, that has been much improved. Lines are reduced and most customers are encouraged to use cash machines and other electronic ways of banking.
However, there are still long lines at Banco Popular and complaints of slow tellers and long waiting times at the drive-through.
Another bank that came in recently for criticism is 1FirstBank. Many customers complain about the frequency of the cash machines not working or being out of service.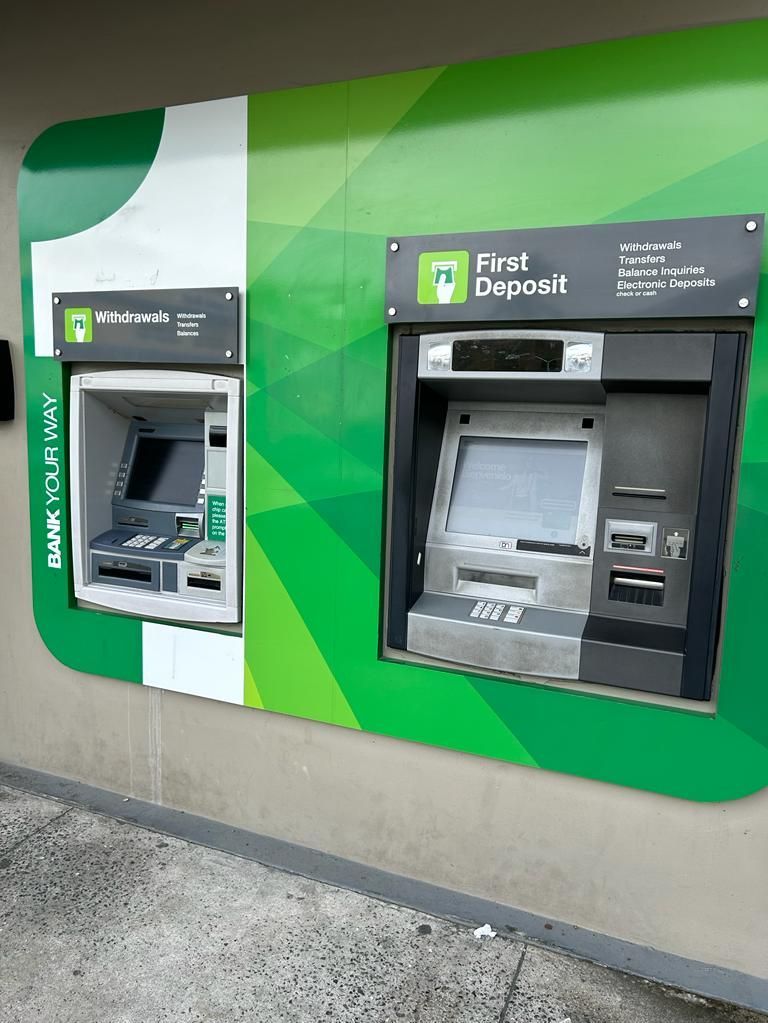 The 1FirstBank ATM in Road Town. Many customers have complained about the frequency of the cash machines not working or being out of service.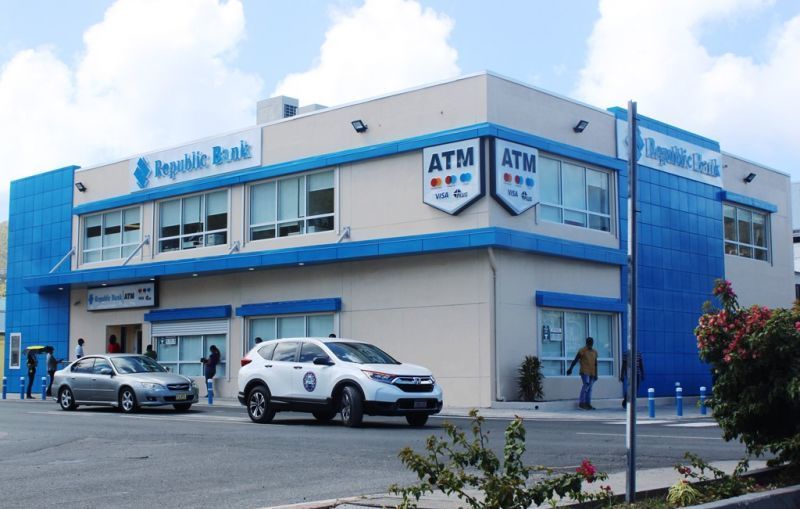 Customers of Republic Bank have often complained about ATMs running out of cash.
Out of Service
For weeks, the 1FirstBank cash machine at Nanny Cay has been out of service, causing much inconvenience to customers.
The machine was covered with a paper sign saying: "Please be advised that this machine is currently out of service and we are hoping to have it restored soon."
It is believed that 1FirstBank is awaiting personnel from overseas to fix the machines. It is unclear why no locals have been trained for this task.
There have been many times also when banks' cash machines have run out of cash, especially Republic Bank, and other ATMs around the island, as well as on Virgin Gorda, have not been working.
While lines are reduced and some banks have hired new tellers, the issue of banks not lending loans as frequently to residents, and the high-interest rates, continue to be a challenge.
The Financial Service Commission (FSC) is responsible for regulating the banks.