The family of Ryan Smolderen, 65, the South African man that was found dead in waters at Village Cay Marina on April 29, 2021, is pleading for monetary assistance to the tune of $6,000 to have him cremated and his ashes scattered in the Caribbean sea.
"I and my sister cannot do this alone. Should we not be able to raise these funds, my father will be buried by the US Virgin Islands government, with no family close by, and the chance of us ever being able to go to the island and visit his grave is very slim ( he would never want to be buried). Help us be close to our dad, please. We have been apart for so many years; we just want to say our final goodbyes and lay him to rest."

Those were the words of Smolderen's daughter Tammy Vorster, according to a brief description attached to a fundraiser Lay Ryan Smolderen to rest! :: Champion Page | BackaBuddy.

Vorster said the funds would go to the Davis Funeral home in the VI for the embalming of the body and the transportation overheads for the cremation.

"Any funds left over will either be used to bring the ashes home or for myself and my sister to travel to the BVI to scatter his ashes in the Caribbean Sea," she remarked.

She said when her dad left South Africa for the neighbouring US Virgin Islands (USVI) in 2015 in hopes of creating a better life for his family, it was the last time they saw him.

"He was living abroad since, and on 29 April 2021, we were informed that he passed away suddenly. (Cause of death still unknown) My father was alone abroad, without any family members, although chose family through the friends he made in Tortola and St Maarten. The last message we received from our dad was "we will be together soon". This will never be the case, but in his memory, we wish to have him cremated and scatter his ashes at sea, where he was happiest and most at peace," Vorster wrote.

A 'Captain Darren Fry', who donated $1000, commented: "RIP My Friend, let's get you back on the sea."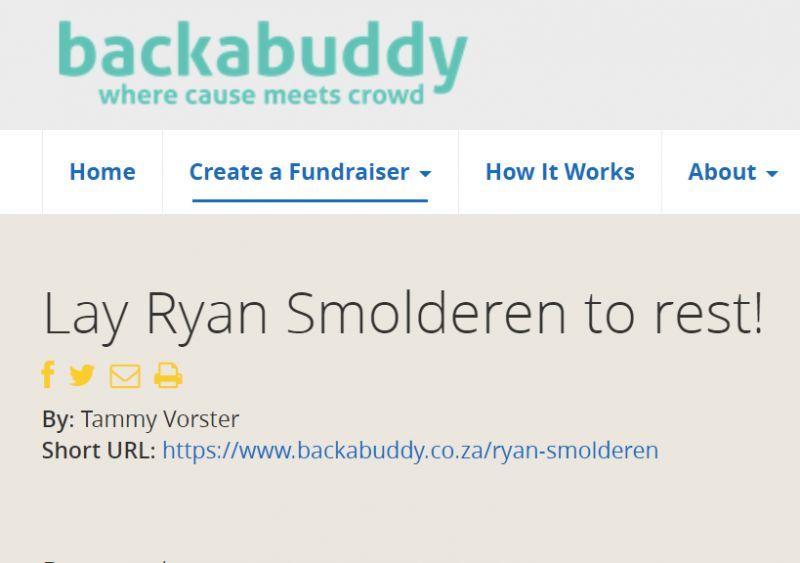 The online fundraising initiative was started by Tammy Vorster, the daughter of the late Ryan Smolderen.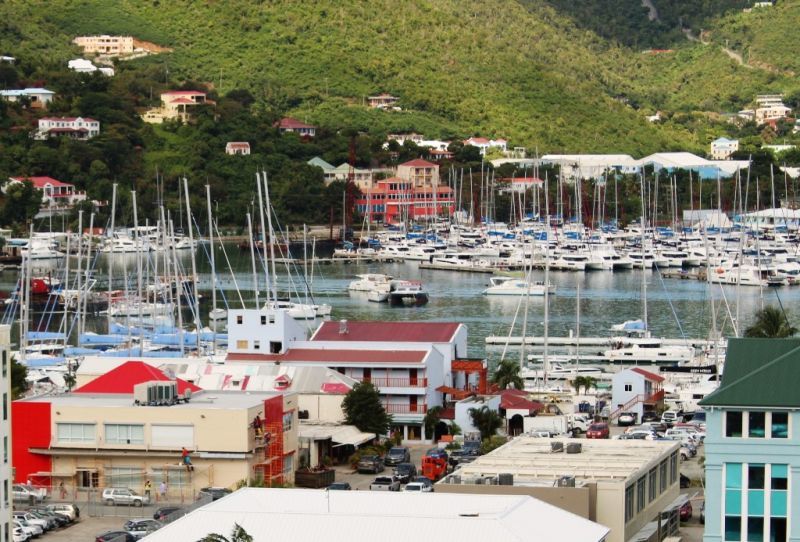 Ryan Smolderen, 65, was discovered in waters at Village Cay Marina on April 29, 2021.
A friend had reported Smolderen missing- Police

The late Ryan Smolderen had resided on the vessel 'Silent Wings' docked at the Village Cay Marina.

According to the Royal Virgin Islands Police Force (RVIPF) in a press release on April 30, 2021, Smolderen was reported missing earlier in the day [April 29] by a friend.

Officers of the Royal Virgin Islands Police Force Marine Unit, Virgin Islands Search and Rescue, Major Crime Team and Scenes of Crime attended the scene near Village Cay Marina.

Our newsroom was told that a search was conducted of the vessel and only a dog, said to belong to Smolderen, was met aboard the vessel.

An unresponsive male was subsequently recovered floating in the water near the mangroves and taken to Marine Police Branch where he was pronounced dead.

Police had said the cause of death is still to be determined and investigations are ongoing in the matter.

Our newsroom was told by sources close to the investigation that Smolderen resided at the vessel for about two years and conducted luxury charters aboard his vessel. He had reportedly planned to travel to St Maarten in 2020 but was forced to remain in the VI because of the pandemic.

Persons familiar with Mr Smolderen described him as being 'very friendly'.