Information just reaching our newsroom is that the rider of a 'dirt bike' was struck by a vehicle in Sea Cows Bay this morning, January 22, 2023.
According to reports, the accident took place on the corner between 'Elevator Hill' and Nanny Cay, sometime after 10:00 am.

It is unclear what were the circumstances surrounding the mishap.

The injured man was subsequently taken to Dr D. Orlando Smith Hospital.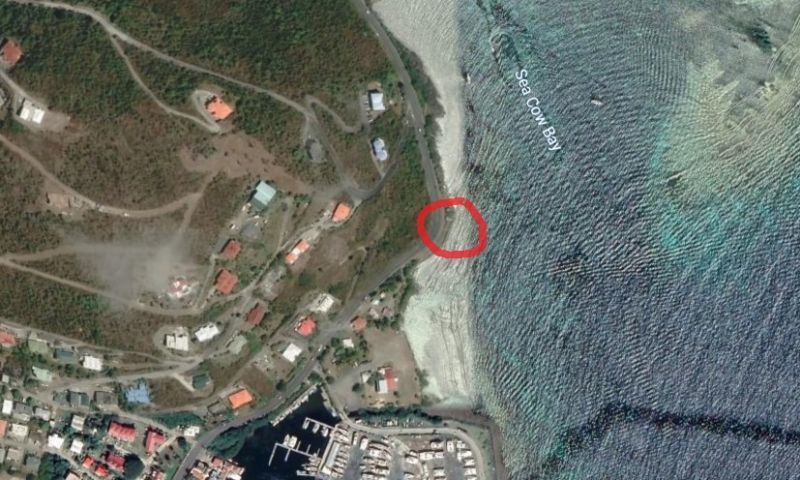 The area circled in red indicates the location of the accident in Sea Cows Bay on January 22, 2023.