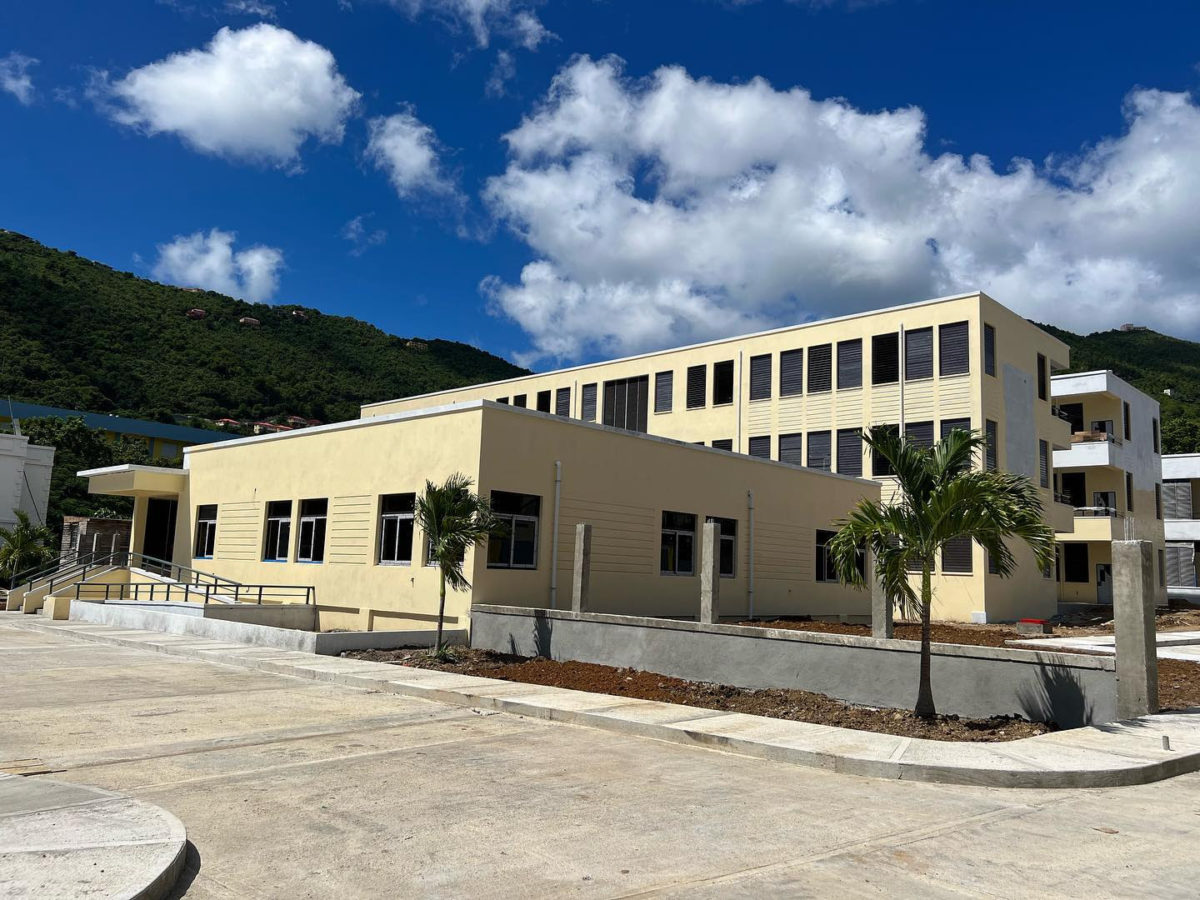 Education Minister elated at ESHS re-opening
As government officials mark the ceremonial opening of the newly constructed buildings at the Elmore Stoutt High School (ESHS) today, January 3, Education Minister Sharie deCastro has expressed immense happiness at the completion of a journey that has been eagerly anticipated by many in the territory. 
"I am elated. I am excited. This is a long time coming and our teachers, our students, our administration, our staff – they deserve this," deCastro stated in a recent interview with ZBVI radio.

Minister deCastro explained that the keys to the new buildings were handed over several weeks ago and classrooms, inclusive of new furniture, have been made ready for the incoming students and staff.

Teachers and staff are expected to resume work at the campus today, giving them an extra day of planning ahead of the students' return to the institution on Wednesday for full-day instruction.

"This is the first time in five years that the students will be back for full-day school," deCastro said. "So, of course, there's a totally different schedule. Some of the students have never even been availed to this type of scheduling for secondary school in their five years of being at the institution."


What students can expect

In the meantime, Minister deCastro expressed that she is looking forward to the official opening and to welcoming the students to the campus to use the new structure.

The minister cautioned students to take care of the new facility and said this message will be emphasised as officials take to the podium for the ceremonial opening today.

Commenting on the amenities made available for the students, she was also full of praise for the new edifices, describing the ambience as inviting.

"One of the major things that we wanted to consider is just to ensure that it was an inviting experience," deCastro said. "The ethos and environment of a classroom is very important to the learning that takes place."

A former teacher at the ESHS herself, the Education Minister expressed that she is fully aware of what it takes for teachers to function at the institution.

"To consider that they have been on a shift system and a hybrid system for such a long time, when we consider the testimonies of the students and the teachers and the readiness that they feel just being in a space that they can once again call home, I'm just happy that I was a part of being able to execute that along with the Premier as well as the entire team. So I'm truly excited and this is only the beginning," the minister said.

The minister also commented that almost $500,000 is being set aside in the 2023 budget to assist teachers with some of the items needed to further enhance the space.