Local tourism stakeholders are confident former Premier, Andrew Fahie's arrest did not have a major impact on the allure of the territory to industry partners locally and internationally.
Fahie was arrested while he was on official business representing the BVI at the annual Sea Trade Cruise Global conference in Miami.

Speaking at a press conference on Friday, May 13 Deputy Premier Kye Rymer, a member of the BVI delegation to the conference, said that based on industry executives' response, he is confident the enthusiasm for visiting the territory remains high.

He noted communications between local tourism stakeholders and international partners would have continued regarding cruise ship calls to the territory.

"Based on what happened at Sea Trade with our cruise partners, the experience of the guests remains high and they were excited to come to the territory. I understand what took place at that time but our industry partners have developed a relationship with them, and they will make sure that once they come to the territory, the product would be there for them to explore," Rymer said.

Marketing Director of the BVI Ports Authority, Natasha Chalwell, who was also a member of the Sea Trade delegation said the atmosphere at the conference was positive and productive. She said they met with several industry partners and had more than 20 meetings with cruise ship representatives since their return from Sea Trade.

She reiterated that confidence remains high.

"We have reached out to our cruise partners, and we have meetings last week with the same individuals just to reassure them that we continue to operate our cruise business and that was well received. We have been able to confirm and maintain all the calls of the season," Chalwell said.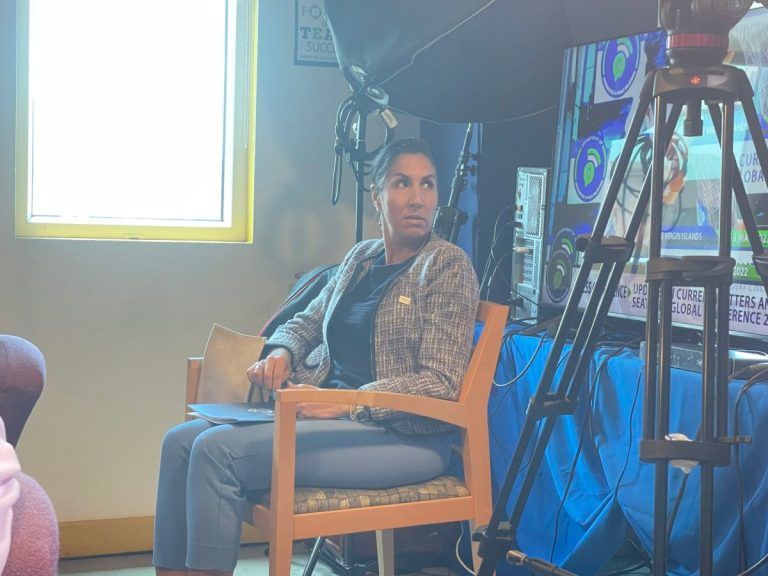 Marketing Director of the BVI Ports Authority, Natasha Chalwell.

Director of the BVI Tourism Board Clive McCoy also shared the same sentiments and highlighted the success of the conference in relation to tourism in the territory. He noted that cruise lines were excited to call on the Virgin Islands and he noted the territory was praised for its hospitality towards guests.

"Another thing that was very exciting was how much they thought the hospitality of the BVI was very well. One of them told us we (the BVI) went in the top-three of destinations they have visited for hospitality," McCoy said.

He also said two new cruise lines – Ritz Charlton and Virgin Limited will be visiting the territory in the upcoming cruise ship season.

Meanwhile, Premier Dr Natalio Wheatley noted that the arrest of Fahie was very unfortunate, saddening, and shocking for everyone but since then, the government has moved on; firstly, by removing Fahie from his ministerial posts.

"We are sending a message to the Virgin Islands public and to the international community that business continues in the BVI," Dr Wheatley said.