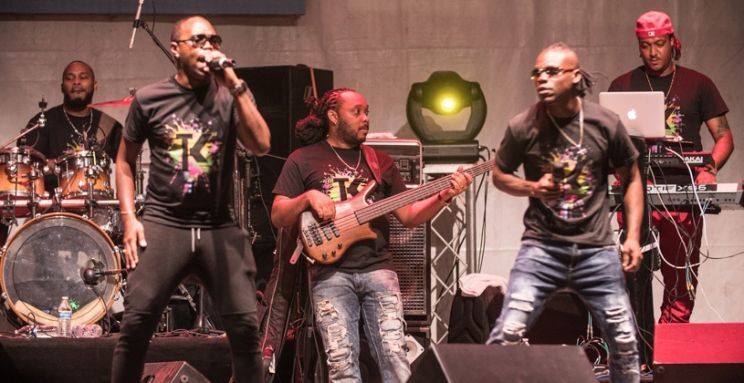 Festival & Fairs Committee Seeking Crowdfunding, Plans Not Revealed
With the upcoming emancipation festivities on the horizon, the VI Festival and Fairs Committee (VIFFC) has turned to the community to assist via a dollar drive to help fund the festivities.
"There is no official target," said Chairman of the VIFFC Khalid Frett said during an interview with BVI Platinum over the weekend when asked about the upcoming initiative slated for – May 21, 22, 28 and 29 – and other fundraising drives.

He said with regards to the dollar drive; the VIFFC is "asking persons in our community to give their loose change or any amount that they would like to. It is just a small initiative to get the festival in the air that we are anticipating to have in our territory."

He said the fundraising events is keeping in line with the Festival and Fairs Committee Act 2005, which includes raising funds for the festivities, "so it is one of our mandates."

When asked if the dollar drive was a first, he said he was unable to confirm whether this initiative has occurred in the past; however it is the first since his tenure as the Chairman since 2019.

Frett said, in the past, "Little is what created our festivities to begin with. Going back to our ancestral beliefs and our traditions, we had festivals in the past that was not heavily financed, and we believe that our community plays an integral role in us as a festival body and as us celebrating our emancipation."

He added, "It's not all about the committee, it's about the community. This is a national event, and we want to get as many persons involved in our celebrations as possible, being a stakeholder, that you were able to contribute to the development and management of festival as a whole."

Frett informed that already many persons are showing interest in donating to the cause.

"We are going to make ourselves as noticeable as we can, and we are going to engage the public," he said, adding that their locations in Road Town on the aforementioned dates are not yet confirmed.

Meanwhile, the plans for this year's festival have not been revealed thus yet, although some persons have suggested that the BVI takes a similar approach to other festivals in the region and other global events, where in-person attendance and performances are restricted to only fully-vaccinated persons.