ST JOHN'S, Antigua & Barbuda- Former Prime Minister of Antigua and Barbuda and National hero, Sir Lester Bryant Bird has died.
The Office of the Prime Minister of Antigua and Barbuda announced that Bird, one of the country's most distinguished and heroic sons, died at 6:00 am today, Monday, August 9, 2021.

He was 83 years of age.

"In consultation with the Prime Minister who returns to the country on Monday, the acting prime minister has ordered that all flags be flown at half-mast beginning immediately. The government has also ordered that planning to commence for a state funeral at an agreed-upon date would be held," Antigua Newsroom has reported.

In April 2021, Mr Bird had one of his lower legs amputated after being hospitalised with a toe infection.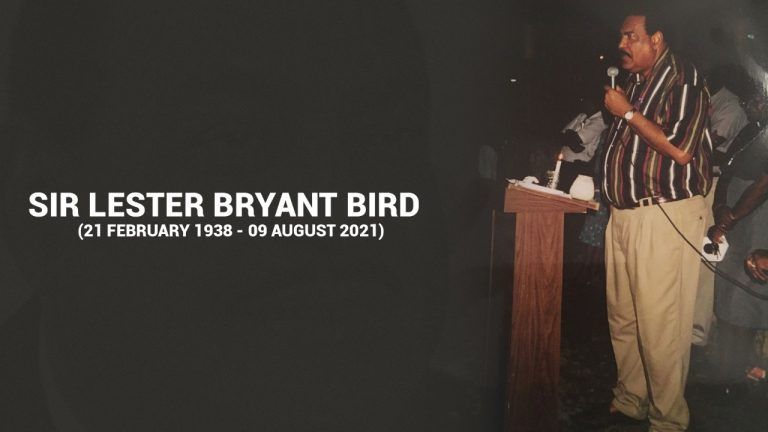 Sir Lester Bryant Bird was the second prime minister of Antigua and Barbuda who served from 1994 to 2004, and he was also a well-recognized athlete.
Sir Lester B. Bird

Sir Lester served as the island's second prime minister from 1994 to 2004. His father was Antigua and Barbuda's first prime minister and the lawyer in 1971 became the chairman of the Antigua Labour Party (ALP), which had been formed by his father in 1946.

In March 2004 the ALP was defeated by the United Progressive Party (UPP), with Bird losing his seat, which he regained in 2009.

Sir Lester successfully retained his seat for the Gaston Browne led Antigua and Barbuda Labour Party in the June 12, 2014 election and was appointed to the Cabinet as Senior Minister. He did not contest the last general election.

On November 3, 2014, Sir Lester was named National Honour of Knight of the Most Exalted Order of National Hero (KNH), Antigua & Barbuda's highest honour, for his contribution to national development as an outstanding sportsman, lawyer and parliamentarian for 38 years.