The Virgin Gorda leg of the Mourant College Classic Race Series saw its finale on Saturday, November 5, 2022, with HLSCC partnering with the Valley Sound Lions and VG United Churches to promote Diabetes Awareness under the theme, "Fighting for Our Future Walk/Run".
Over thirty persons participated in the event with Under-17 runner, Andrew Yates winning with a time of 12 minutes 57.57 seconds.

Under-13 runner, Sam'Asia Leonard was first in the female category with a time of 15 minutes 15.55.83 seconds.

With the three-race series now completed, Noah Fox (Under-17) and Eva Fox (Under-15) officially captured the 2022 overall male and female 2-mile championship titles, respectively. The Fox siblings are now among the youngest participants to win overall.

Congratulations is extended to all awardees in Virgin Gorda and special appreciation is extended to the Valley Sound Lions for their continued support throughout the Series and for the organising of free health checks for all participants during the finale.

Continued appreciation is extended to the law firm, Mourant – who is the main sponsor of the HLSCC College Classic Race Series – and Blu Water BVI, our water sponsor.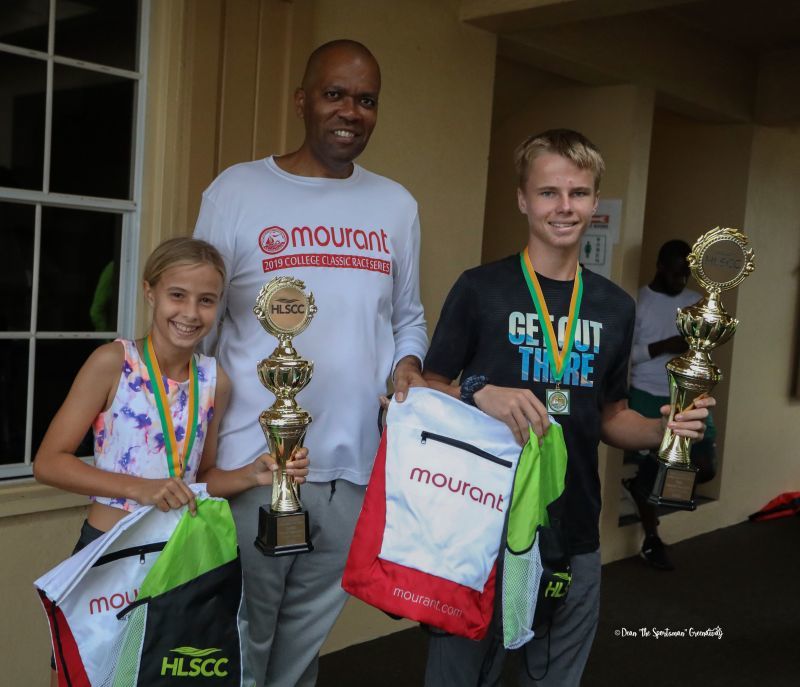 Noah and Eva Fox were named winners of the 2022 Mourant-sponsored HLSCC College Classic Race Series on Virgin Gorda.