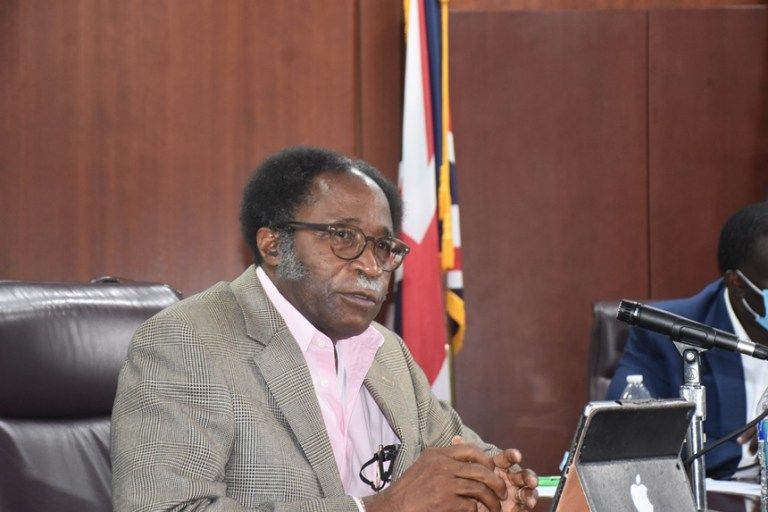 Fraser concerned sister islands excluded on statutory boards
Opposition Leader, Julian Fraser has expressed concern that sister islands in the BVI are being excluded from statutory board representation.
Fraser expressed that concern while speaking in the House of Assembly (HOA) yesterday, September 20 as legislators debated the Non-Profit Organisations (NPO) Amendment Act, 2022.

The Opposition Leader said he had a conversation with a resident about statutory boards that were formed recently and did not seem to include any representatives from sister islands.

Fraser suggested House members should avoid appearing insensitive and as if they were not looking out for the best interests of the sister islands. He also noted that this is something they may not have done enough of, but have been seeking to rectify lately.

According to Fraser, when House members were putting together requirements for a board for the Water and Sewerage Authority – which is set to become a statutory body – he made vigorous calls for sister island representation at that time.

"So, I'm saying to myself that anytime something shows up here (in the HOA), where an opportunity presents itself for us to make sure that equity, as far as representation is concerned, prevails, I will be talking about it," Fraser said.

Fraser said he felt equally strong about opposition members in the HOA having a say in what the composition of statutory boards look like.

House members, Fraser said, have a responsibility to the people of the BVI to distribute taxpayer dollars equally to make life the same for persons on each of the sister islands as it was on Tortola.

In the meantime, Health Minister Marlon Penn, while addressing some of Fraser's concerns, said there are already provisions in the amended NPO bill for the Opposition Leader to appoint a member to the board.

"The point raised concerning sister island is duly noted," Penn said. "I know we are in this House, have made those amendments from time to time to ensure that the sister island is adequately represented on most of the boards if not all of the boards in this territory and I know once you have the discussion in committee stage, once it's practical, we could have that discussion," Penn stated.