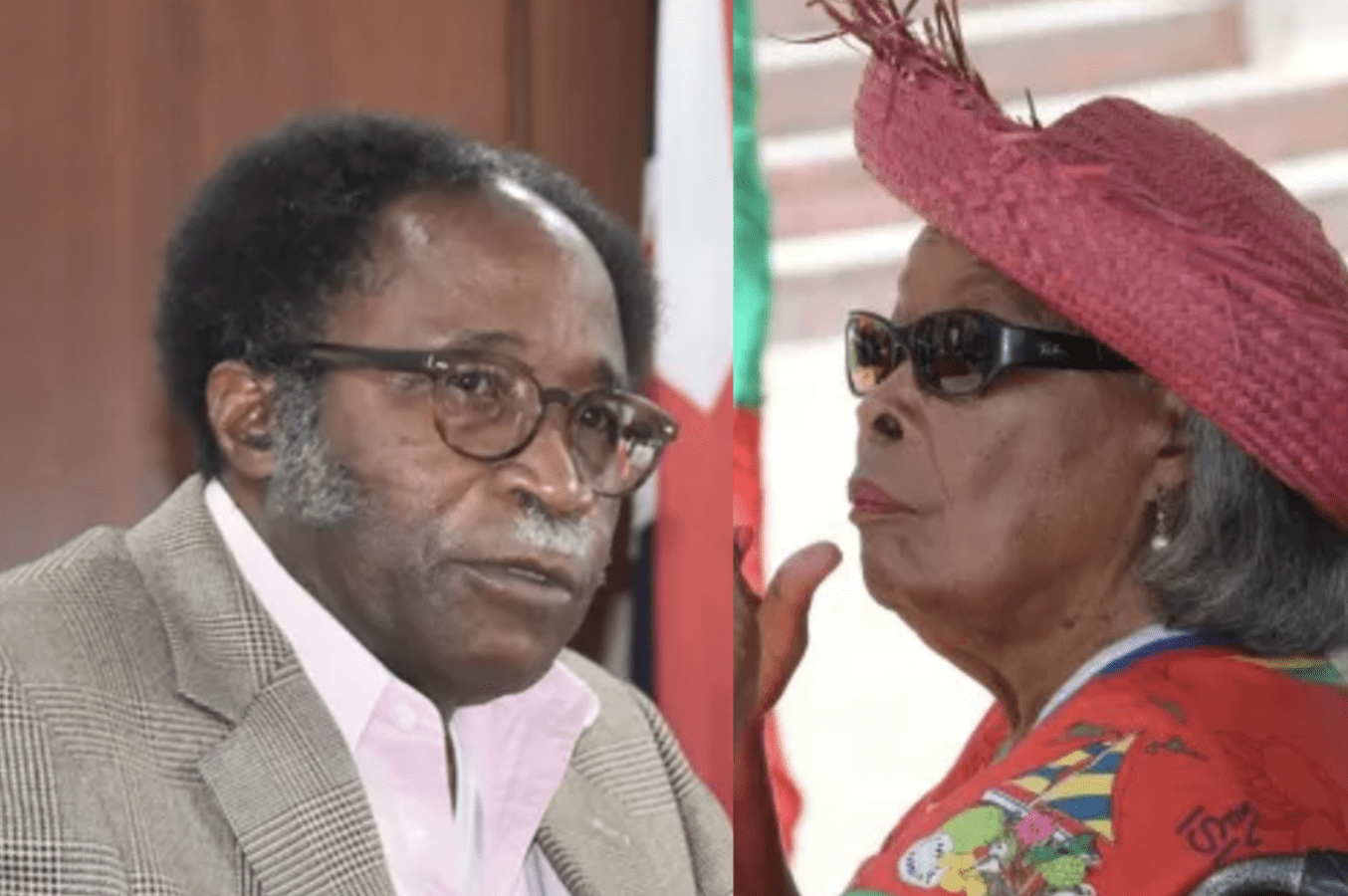 Fraser slammed for opposing Parson's 'land seizure' pitch
Opposition Leader Julian Fraser has been lambasted for opposing a plan by former legislator Eileene Parsons for the government to forcibly seize land owned by persons at the Ellis Thomas Downs racetrack in Sea Cows Bay.
Premier Dr Natalio Wheatley announced months ago that the government was refused access to the Ellis Thomas racetrack after it arrived at an impasse with one of the families which own the property.

But Parsons, who has remained adamant that government should seize the land by 'eminent domain' so the government can carry on traditional Boxing Day horse races at the track, alleged that the government is being held hostage by one member of a family involved in the impasse.


What about district funding?

The former legislator alleged that even the statue of Ellis Thomas which fell after the 2017 hurricanes has not been set upright nearly six years later.

"What surprised me is to hear a member of Council (the House of Assembly), in whose district the track is … they wouldn't even put back up Mr Ellis' statue."

She argued that legislators are allocated $300,000 to execute works in their district and questioned why the statue couldn't have been fixed from these funds.

"The roof of the grandstands, why hasn't that [been] fixed? It is in his area and [he is] talking that he is not going to go along with taking peoples' land. You should be the one talking to that family and showing them the error of their ways and you should be backing the people of the territory who want to run the races down there," Parsons said.

In the meantime, Parsons argued that even with income as well as prize money earned on race days, the amount of rental fees currently being requested by one of the families cannot be covered.

"The kind of money that young lady is asking for, it doesn't come in on a race day. When you're going to ask for hundreds of thousands a year, what are you telling the land of your birth? It's us you are milking'," Parsons stated.


Gov't lacks strength of purpose

Parsons, who called the situation, a blight on the territory, accused the government of not having the strength of purpose to remedy the situation which she said is affecting residents as well as the neighbouring US Virgin Islands (USVI).

She also argued that the Ellis Thomas Downs track is the only working track in the greater Virgin Islands, and saw both the USVI Governor and Deputy Governor in attendance during the last race day held at the track.

"We have already invested hundreds of thousands of dollars down there and we should not be held hostage," Parsons protested. "It is being sad that this family was paid down to February next year, then why in the name of Jehoshaphat we can't be using the track if it was paid for down to that time, and when that time comes you negotiate what is to go on?"