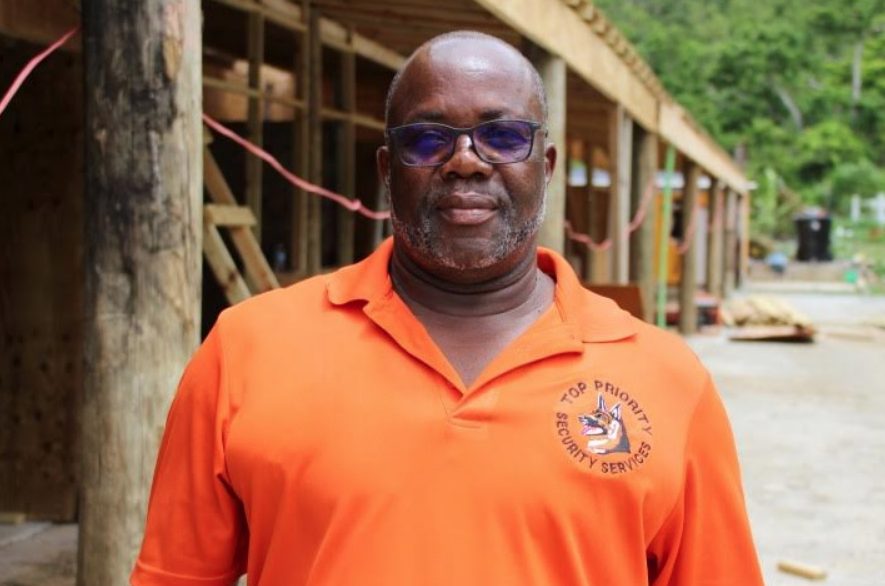 Fun day to replace Sunday's horse racing event amid public ban
President of the BVI Horse Owners' Association Lesmore Smith said a fun day will be happening in place of the planned horse racing event that was scheduled to happen this coming Sunday.
Sunday's horse racing event was cancelled because of a public ban on using the Ellis Thomas Downs.

As the government undergoes negotiations with the Thomas family about using the facilities, the fun day will be held to raise funds to help assist with feeding the racehorses. While speaking on JTV News recently, Smith said the event will take place on land owned by the government.

"The Horse Owners' Association going to have the bar. We're going to have other people with the food concession but we're going to have the bars. That's where we're going to be able to make a few dollars to be able to send to Puerto Rico and buy like a shipment of food to be able to disperse to the horse owners to help them dissect the costs," Smith said.

"We don't know how long this is going to take. We don't know how long the negotiations going to go ahead. But in the meantime, the guys can't sit there pushing the money out of their pockets because they were dependent on the purses [of the horse races]. Those are the things that help to feed the horses. And then if that's not coming, then you're leaving the strain on the people who just bought the horses. So, it could be pretty straining economically just trying to keep our culture and sport alive," the president added.

In addition to the food and drinks that will be on sale, the fun day will be also have a swimsuit competition along with pools and waterslides and a live DJ. Admission to the event is free.

Smith, in the meantime, said he had a conversation with Mrs Thomas Griffin — the legal heir to the Ellis Thomas Downs — and based on the conversation, she made it clear they could not use the land space.

"I was asking since the horses were still here if we could still go [ahead with the races on Sunday] but she said, well, unfortunately, with a regretted heart, she can't help us. So I, right away, sent a message out to the horse chat that we are in and made it known to the horse owners that … we won't be able to have the races on that day," he added.