Veteran legislator and Fourth District Representative in the Virgin Islands (VI) House of Assembly (HoA), Hon Mark H. Vanterpool (R4) has lauded the Government of Hon Andrew A. Fahie (R1) for maintaining the territory's Gross Domestic Product (GDP) rates, despite the impacts of the COVID-19 pandemic.
GDP is the market value of all final goods and services from a nation in a given year.

Honourable Vanterpool was speaking during the 2022 Budget Debates at the 13th Sitting of the 3rd Session of the 4th House of Assembly (HoA) held virtually on December 15, 2021.

"We are still very thankful that the Gross Domestic Product of the country is maintaining itself, and I was trying to read through the medium terms Fiscal Plan and understanding all these wonderful graphs… but realising that we are still exceeding," he said.

Hon Vanterpool was referencing a copy of the Government's Fiscal Plan projections.

The legislator said although in 2019 the GDP growth was around $1.4B, in 2020, while the GDP fell below the previous year's figures, the figures are still good in light of challenges.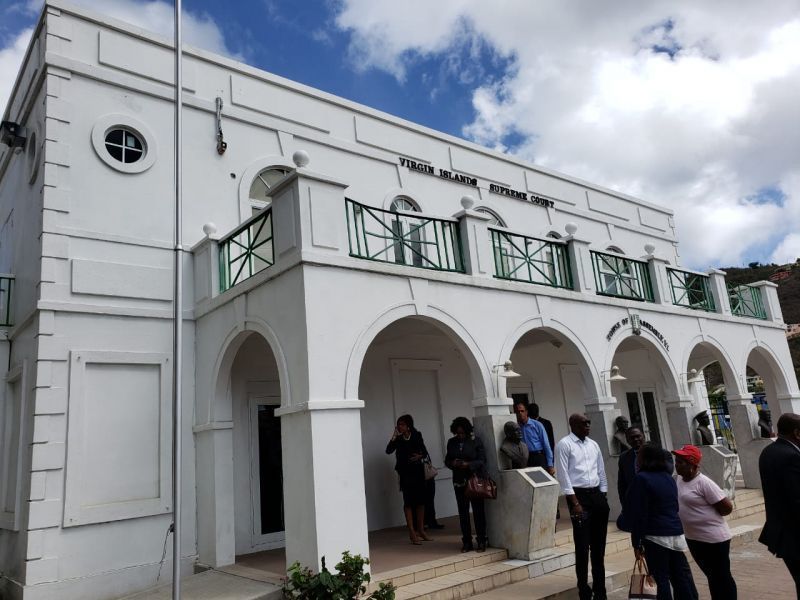 Veteran legislator Hon Mark H. Vanterpool has reminded elected legislators that they have a duty to make life better for the people of the territory.
GDP commendable - Hon Vanterpool

"This is still commendable that we are maintaining that, even in light of COVID-19.

"I want to encourage us to do that. I am in a very positive mode and I want to suggest that we keep working hard and, despite all of the challenges that we have, that we will continue to grow and continue to do well."

Meanwhile, Hon Vanterpool reminded legislators that those elected in the HoA have a duty to make life better for the people of the territory.

He said making life better includes not only businesses, but those who are at a disadvantage and not able to do as well for themselves.

"It is our job to look out for them and ensure that they do well," Hon Vanterpool stated.