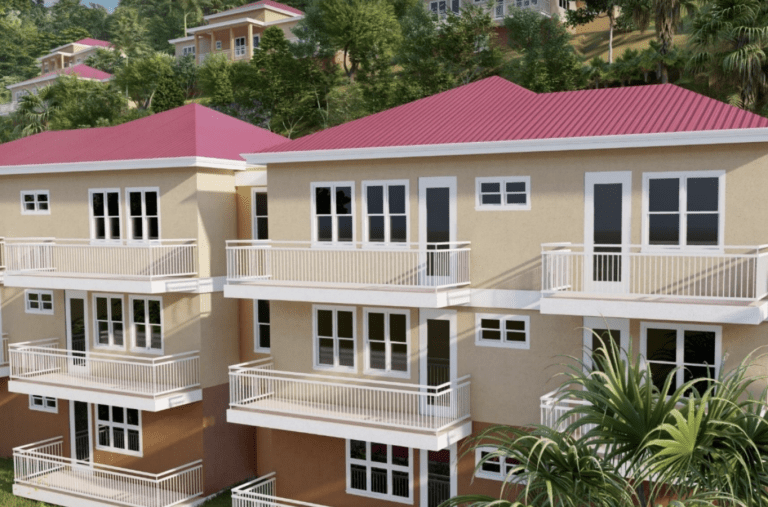 Gov't assures Joe's Hill homes not for investment buyers
Social Development Minister Marlon Penn has given assurance that the housing units at the Joe's Hill Housing Development on Tortola will not be sold to persons who are looking to use them solely for investment purposes.
The Joe's Hill Housing Development is the responsibility of the Social Security Board and was recently completed at a cost of $26,666,905.02.

One of the main aims of the project is to enable residents who are first time homebuyers to get access to affordable homes. During a recent sitting of the House of Assembly, At-Large representative Carvin Malone asked Minister Penn whether the housing units are still being offered exclusively to first time homebuyers.

Malone also asked whether considerations are being given to persons wishing to purchase units for investment purposes, only.

In response, Minister Penn said, "the short answer to that question is no. Measures are being put in place to prevent the homes from being purchased or used for investment purposes. Property covenants will require the units to be occupied by homeowners as their primary place of residence; and would also regulate any subsequent renting, leasing, or disposal of the units by homeowners in extenuating circumstances."

The Joe's Hill Housing Development has 25 buildings, comprising 52 residential units plus commercial rental space.

Minister Penn revealed that some applicants have already been verified by the Social Security Board and are now actively seeking pre-qualification for financing from the banks of their choice, as part of the Board's selection process.

The Minister also said the allocation of homes will primarily depend on the actual number of applicants that are pre-qualified for bank financing.

"At the end of November 2022, if there are more pre-qualified applicants than available units in a particular category (based on the size and style of unit selected), then a randomized selection procedure may become necessary to ensure transparency in the allocation of those units," Minister Penn said.

After that, each selected applicant will be allowed up to 90 days to finalise a mortgage and complete the property purchase transaction.

The units at the Joe's Hill Housing development are a mix of one-, two-, and three-bedroom condos, single-family homes, and townhouses. The government said they are to be sold at fair market value to qualifying first-time homeowners who would occupy the property as their primary residence.

Only BVIslanders, Belongers or residents who've lived in the BVI for the last 20 years can qualify for the homes. Persons must also be first-time homeowners and must occupy the property as their primary residence.