The Government of the Virgin Islands (VI) is investing in a 40-bed field hospital should local COVID-19 cases spike again, Minister for Health and Social Development, Hon Carvin Malone (AL) has announced.
The minister revealed the plans during the October 7, 2021, receipt of a new shipment of 2000 AstraZeneca vaccines from the UK.

In addition to ordering new cold storage facilities for the Pfizer vaccines, the minister said an expanded COVID-19 ward and field hospital will also come for 2021, with assistance from the UK.

"We would also like the public to know, we're placing orders for field hospitals, a 40-bed field hospital. We think that this is critical because we must continue to invest so that if there are any likelihood of any spikes, whether by hospitalisation or otherwise, we will be prepared," he said.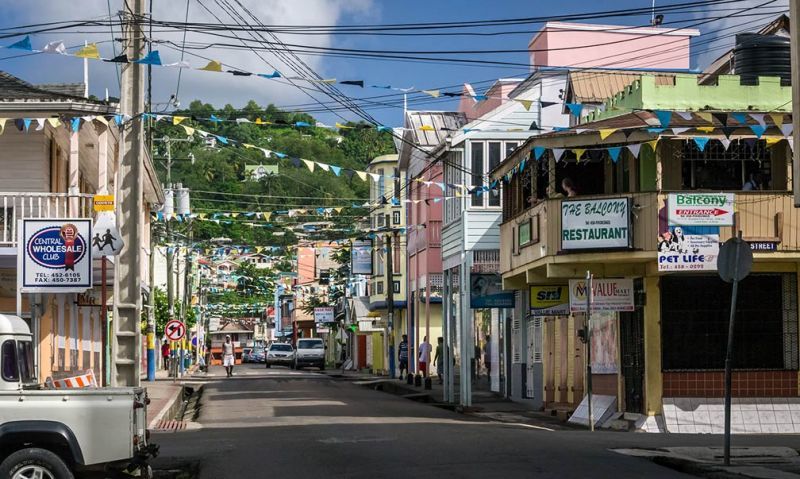 Hon Carvin Malone announced that the territory was also able to assist St. Lucia with 1066 clinical laboratory analysis as a testament to VI's capabilities due to its investments in lab technology to test COVID-19 samples.
VI assisted St. Lucia with COVID-19 laboratory analysis

The Minister announced that the territory was also able to assist St Lucia with 1066 clinical laboratory analysis as a testament to VI's capabilities due to its investments in lab technology to test COVID-19 samples.

"This goes to prove that our investment in the laboratory facilities or are now able to not only assist us but assist other island nations," he said.

Hon Malone also revealed that the government is getting ready to open its expanded COVID-19 ward at Dr D. Orlando Smith Hospital, which came through UK assistance.

"By doing this together… we would be able to ready yourselves for when the cruise ship is coming, for when the hoteliers began to fill their room, for when we have the yachting industry fully opened."