Premier and Minister of Finance, Hon Andrew A. Fahie (R1) has revealed that the Government of the Virgin Islands (VI) will be implementing a 4-7week plan on lowering COVID infections in the Territory.
"We have been working to develop and implement a four-to-seven-week plan of how we project to get the numbers down, stop the spread, and increase vaccination. This plan was shared by the Minister of Health," the Premier revealed.


Vaccinations key in the VI

Hon Fahie provided the update in a Friday, July 9, 2021, statement on the state of the virus in the Virgin Islands when he indicated that the plan includes the following COVID-19 suppression protocols and getting vaccinated.

"We have boosted our health infrastructure, refurbished the old Peebles Hospital into a major COVID-19 center, invested in our own testing lab at the Dr D. Orlando Smith Hospital, we have implemented effective protocols, and we have made vaccines and testing available with the assistance of the UK," the Premier reminded.

He said the government and the local agencies continue to be guided by our very competent and qualified medical professionals.

"This puts us in a stronger position to fight this. But this plan can only succeed with everyone's cooperation. The past 15 months have proven that the BVI can fight off COVID-19 when we work together," he said.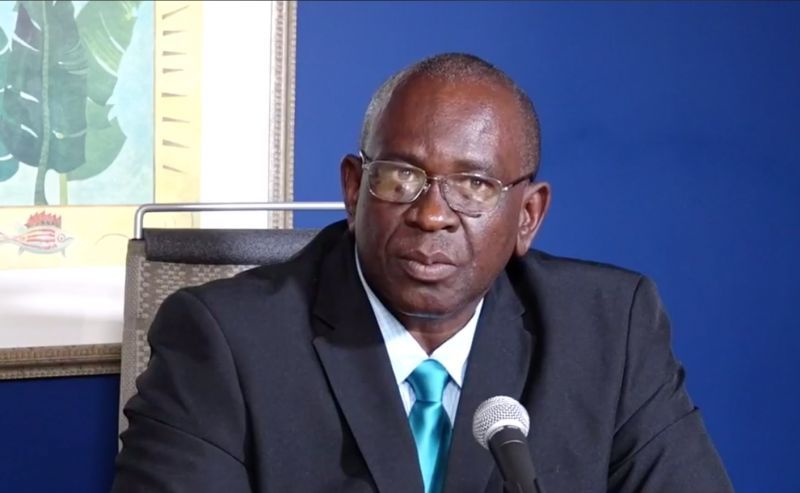 Hon Andrew A. Fahie revealed that the plan was shared in cabinet by Minister for Health and Social Development, Hon Carvin Malone (AL).
Gov't remains committed to boosting Economy - Premier

Hon Fahie reminded that in the last 15 months, the territory was able to keep persons safe and to keep most businesses in the position to be able to reopen and to provide jobs.

"We have been able to receive tourists since December 2020. We have been able to revive economic activity," he said.

Hon Fahie also indicated that while the recent developments represent a serious and major setback to the aspirations of the VI, the commitment to taking the economy into overdrive has not changed.