He still has close to a year on his initial appointment as Governor of the Virgin Islands (VI); however, the question is already being asked of Mr John J. Rankin, CMG as to when he will be leaving the Virgin Islands and whether he may be seeking an extension as Governor.
This comes amidst concerns that the Governor may be pushing an agenda that may not be in the best interest of the Virgin Islands, even though he continues to say otherwise.

Already accused of being a dictator and using the threat of the Order in Council to get his way with the National Unity Government to push his agenda, the public has further questioned the motives of Mr Rankin with his negative report on the implementation of the Commission of Inquiry (CoI) Recommendations and his pushing of the Police Act 2023, which many have argued is a danger to the Virgin Islands people as it opens the way for police abuse of their powers.


Double standards
There have also been concerns about double standards, where the Commissioner of Police was deemed to have committed 'breach of trust' for his 'Police in Paradise' video but he was pardoned but locals continue to be harassed by UK police officers.
Additionally, the RVIPF, under the Commissioner of Police Mark Collins, a UK national, has been accused of human smuggling and misuse of government property, but no investigations were immediately called.
Governor Rankin, whose appointment took effect from the moment Ex-Governor Augustus J.U. Jaspert departed the territory on Saturday, January 23, 2021, was asked when his time would be up in the VI during a press conference on February 14, 2023.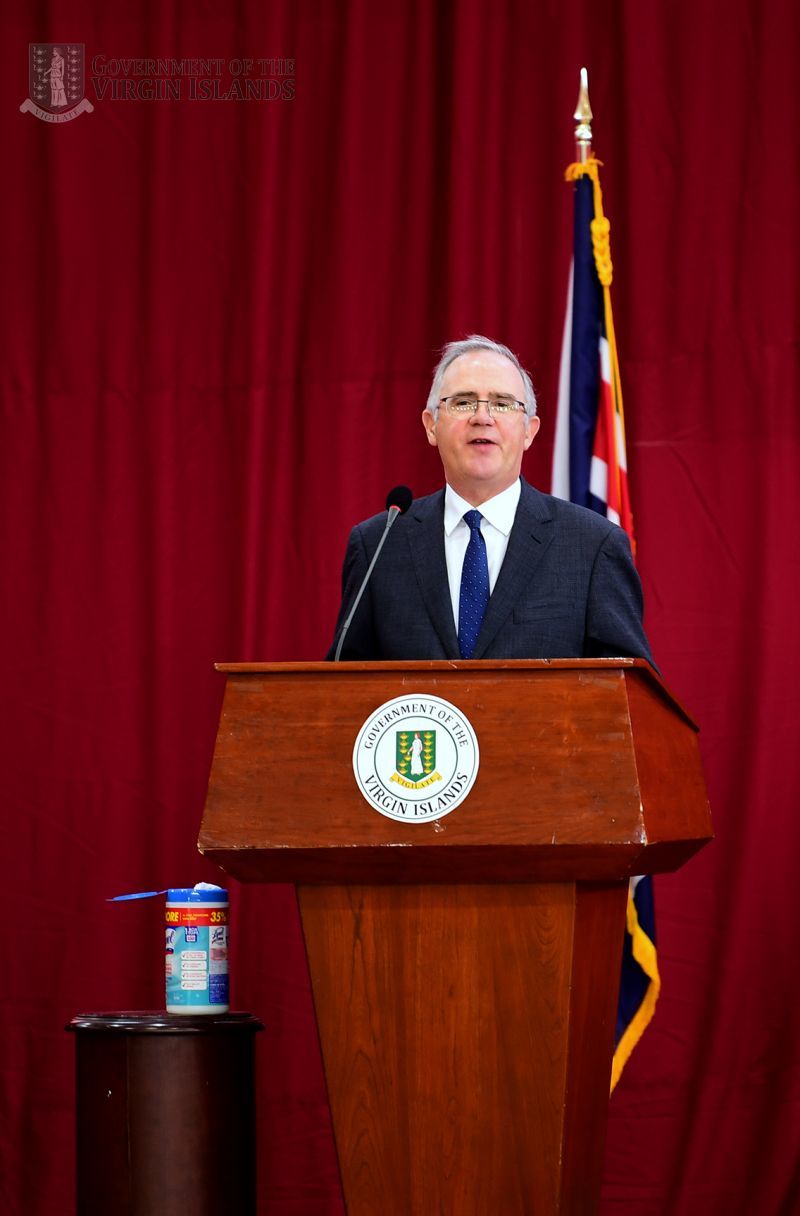 His Excellency the Governor Mr. John James Rankin, CMG was sworn in as 14th Governor of the Virgin Islands at a ceremony on Friday, January, 29, 2021.
'I expect to make an announcement shortly'
"The short answer is my initial appointment is for three years and I expect to make an announcement shortly as regards my intended end date as my years go by."
Asked whether he would be seeking an extension when his appointment ends, Governor Rankin said it was a decision he would have to think about.
"I shall not speculate to that point. I shall make an announcement in short course. It's a decision I have to make from a personal perspective but I will let you know as soon as I have made it."
Mr Rankin
is the 14th Governor of
the Virgin Islands
.