The anti-government news site, BVI News, has been slammed by Minister for Health and Social Development Honourable Carvin Malone (AL) for misrepresenting comments he made on the issue of mandatory vaccination for employees and persons on work permits in the Virgin Islands.
BVI News, in an article today, May 5, 2021, with headline 'About-turn? Cabinet to now consider mandatory vaccination' misinformed their readers that Cabinet is now going back on its vow to not make vaccination mandatory in the territory.

Their inaccurate article, with the introduction 'Just as the territory is expected to reopen its borders fully in the coming weeks, the government will now be considering whether mandatory vaccination should be implemented locally', caused much controversy, panic and bashing of the Government by members of the public.

The article had quoted the minister making certain statements on the VIP Let's Talk radio show on May 4, 2021.


The facts

Hon Malone said: "I got a WhatsApp asking me what is our position whether or not employees or people with work permit would be forced to take the vaccine. As you know, in many jurisdictions they have now mandated that if you on a work permit system you must be able to do this, I guess primarily because the healthcare system is being strained, in a number of jurisdictions.

"So in terms of the questions asked, in terms of the employees and work permit holders, it is a subject that Cabinet would have to explore and examine, as I am saying, one only need to look throughout the region and the world and see what is happening. The message is quite simple, 18 and over right now, until we get the vaccination until we get the vaccine for those under 18, those 18 and over, whether you are national, belonger, work permit holder, visitor, whatever it is, because visitors coming in for the first time; I would suspect that Cabinet will be looking at that at its very first entrance. But we also have to look around the world — those of us who are residing here. We must protect the entire economy. We are not seeking to single out anyone, we are telling everyone get vaccinated now."


Fake news, irresponsible journalism!

While Hon Malone encouraged vaccination for the protection of the territory, nowhere does the Health Minister clearly state that Cabinet is reconsidering making vaccination mandatory in the territory; however, he did suggest that Cabinet would have to "explore and examine" the subject.

Hon Malone on his Facebook page today, May 5, 2021, Hon Malone posted a screenshot of the headline of the BVI News article with the label 'FAKE NEWS!!!!'

He termed the article as "irresponsible journalism" and wrote "Nowhere in the story is the headline supported by facts."

He also made it clear that Cabinet was not contemplating mandatory vaccination.


Mandatory vaccination NOT being considered- Hon Malone

"Mandatory vaccination is NOT being considered by Cabinet for any segment of our population. All eligible persons are being encouraged to be vaccinated. Don't hesitate, vaccinate!" Hon Malone said.

The erroneous BVI News article also said that Premier and Minister of Finance Hon Andrew A. Fahie (R1), who was also on the show "did not offer a comment on the matter."

Premier Fahie not adding to the conversation may have actually been proof that Cabinet was not considering mandatory vaccination, as earlier in the programme he had reminded that vaccination was optional and never even slightly suggested that a policy change was being considered.


Gov't respects right to vaccinate or not- Premier

"We do respect the fact that everyone has a right whether to vaccinate or not but as you rightfully said in the early part of the show, it is the most credible option that we do have, to be able to reopen our economy, to be able to balance lives with livelihoods so that we can put our people back to work in a safe as could be environment, so this Government continues to encourage vaccination," Hon Fahie said.

BVI News had not retracted its "fake news" article up to time of publication.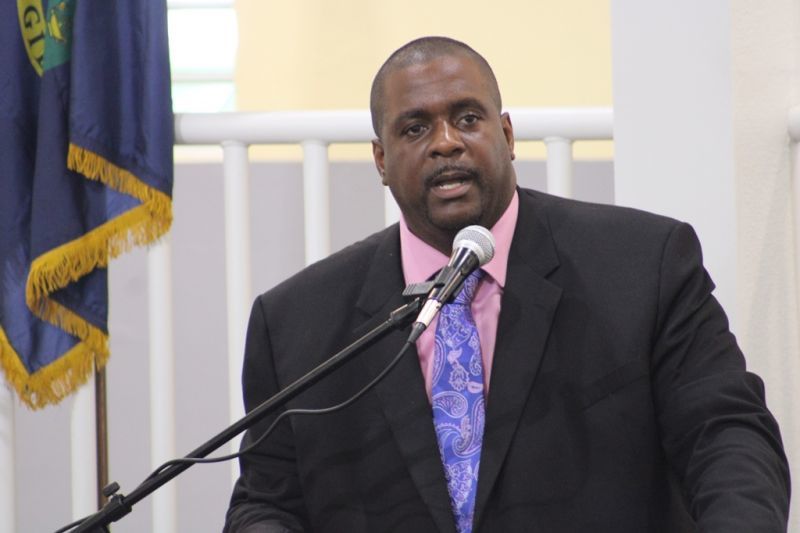 Premier and Minister of Finance Hon Andrew A. Fahie  has repeatedly said vaccination will not be made mandatory in the Virgin Islands but has, nevertheless, encouraged the population to get vaccinated.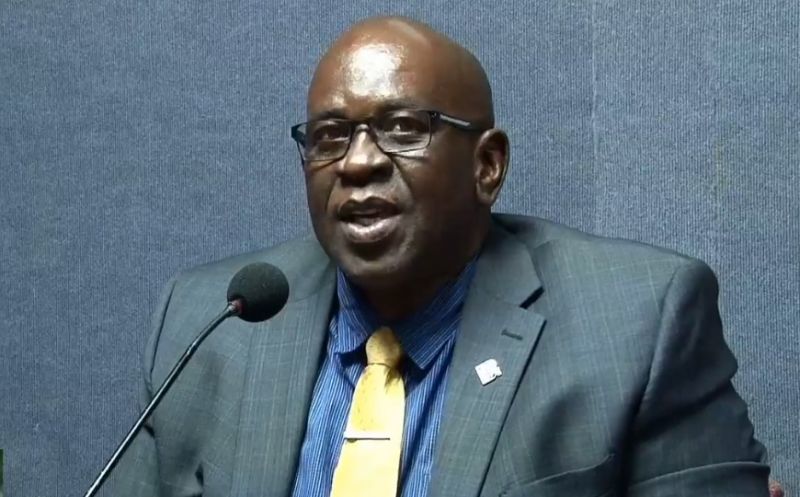 Minister for Health and Social Development Honourable Carvin Malone (AL) on the VIP Let's Talk radio show on May 4, 2021.