With the National Unity Government stating it is committed to good governance, it was asked whether it is seeking to hire a Contractor General.
The Contractor General is primarily responsible for monitoring and where necessary, investigating the award of contracts with a view to ensuring that they are awarded impartially and without impropriety or irregularity and are implemented as specified in the award; and reporting the findings of any such investigation to the House of Assembly.

The Contractor General Act 2021 was passed in the House of Assembly in June 2021.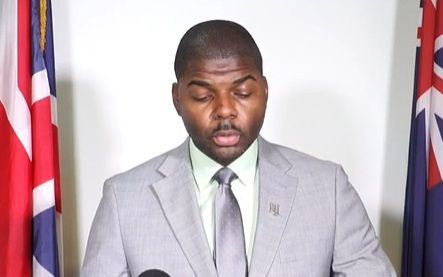 Premier Dr the Hon Natalio D. Wheatley (R7) said his coalition government has intentions of hiring a Contractor General.
Next budget!

"All of those things we have to actually plan out for our next budget so let me get back to you on that but we also have not just the Contractor General but we have legislations that have to do with Whistleblower Act.

"Of course, we had the Integrity Commission, a number of things which we recently legislated, and we want to show individuals and we want to show our community, and we want to show the United Kingdom, and the international community that we are not just passing legislation that we don't have any plans to implement," Premier Dr the Hon Natalio D. Wheatley (R7) stated during a press conference on May 27, 2022.

The responsibilities of Contractor General include working closely with the Procurement Office, other Government Departments and Statutory Agencies to be aware of any award and, where applicable, the variation of any public contract by the public body responsible for such contract.