Social and political commentator and ZBVI 780 AM talk show host, Mr Claude O. Skelton-Cline has declared that the political career of Hon Julian Fraser RA (R3) may soon be over should he face a serious challenge for the Third District seat at the 2023 polls.
Skelton-Cline, during the December 6, 2022, edition of his talk show, said he believes the sun has already set for the 72-year-old Hon Fraser in the District.


Opportunity available for D3 Seat- Skelton-Cline
"I think Honourable Fraser, a good man, has done all he's ever going to do in that district. He's Served them well for some 20 odd years now. [But] I think the sun has set, and there's an opportunity here," he added.
That opportunity, he said, is one where Dr Arliene T. Penn or even Aaron F. Parillon could lay down the gauntlet and take the D3 seat away from Hon Fraser in the 2023 polls.
Hon Fraser, however, has not given any indication that he plans to retire from politics or give up the seat without a fight, however, he said the job remains a tough one.
"I do everything that I think a politician should do especially one who wishes to be re-elected. Today, I do the same thing I've been doing [for] 22 years," he said during an interview on his political career in 2021.
Speaking to Real Talk host, Karia J. Christoper in February of 2021, he added, "I think when I first got elected I was full of energy, all excited, eager to please and I think I did that my first time. It got a little rougher as time went on, changes of government, but after a while, you begin to learn the various techniques and use them to advantage," he said.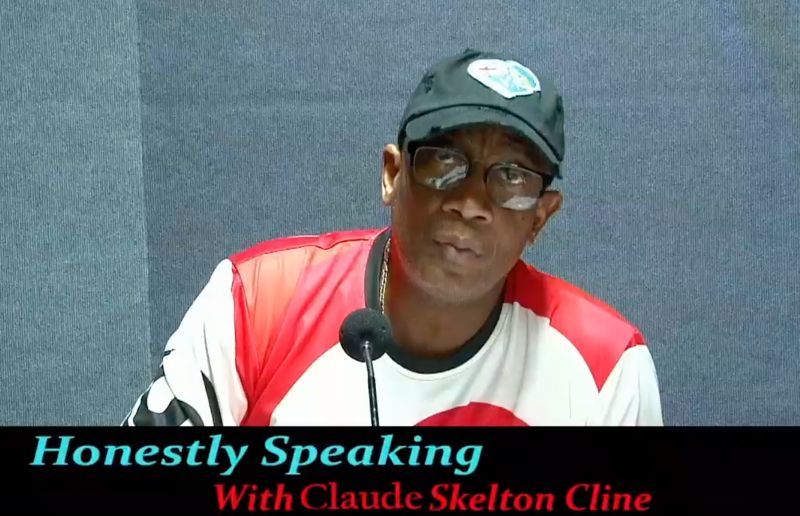 Skelton-Cline during the December 6, 2022, edition of his talk show said he believes the sun has already set for Hon Fraser in the District.
Hon Fraser not ready to give up!
According to the veteran legislator, he is still working hard as he did in the first phases of his political career and had a message for detractors who accused him of not doing enough.
"There are people who run around saying that I have done nothing, I'm not doing anything, and I challenge them to show me another district where something is happening that's not happening in my district," he told Mrs Christopher.
He further added that he will continue to focus on his 'stronghold' as a representative of the Third Electoral District, with a certainty of being re-elected until he no longer wants the job.