At-Large Representative in the Virgin Islands House of Assembly, Hon Carvin Malone (AL) has revealed that at the time of crossing into the opposition from the Unity Government in June 2022, he also did so to not appear as a rogue member of the Government.
Speaking on a February 2, 2023, episode of 'The Big Story', Hon Malone revealed that the decision to cross the floor might also have been a government and party decision and not a completely personal one as he previously stated.

"We had to make sure that the information that was needed to be imparted was done without disturbing the particular caucus of the government, because we did not want to make it look as if the Unity Party had a member who was rogue," he added.

Hon Malone detailed that in order to get certain information out to the public, he had no choice but to cross the floor to ask questions.
"In my view it could only have been done the way it was done, in terms of from the opposition side where the questions could be asked, answers given, answers dissected and now we can move forward into making sure that we do whatever is possible to move our country forward," he said.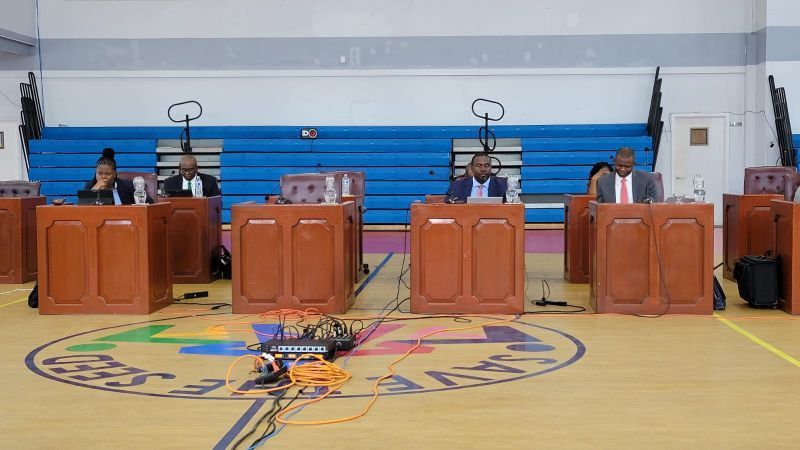 Former Minister for Health and Social Development Hon Carvin Malone (AL), seen here back on the Government side in the House of Assembly on February 2, 2023, said he decided to return to the Unity Government side in the House of Assembly after careful consideration and consultation.
C. Geoffrey Cox report still needed - Hon Malone
He further detailed that the report created by Sir C. Geoffrey Cox KC on the
Commission of Inquiry
is still needed to get the full picture of the inquiry.
Sir Cox KC, a British barrister, Member of the UK Parliament, and former UK Attorney General, was the lead attorney for Withers Law during its representation of the VI Government before the
CoI
.
"We still do not have the Cox report, we need that, we still don't have it," Hon Malone detailed while adding that if the VI Government is going to correct the ills in the county, then the full picture must be seen.
"We are only going correct some of the ills of governance, whether from the side of the Governor or the Minister or the public officials or the general public if we know all the facts," he said.
"We cannot get just one side of the details, one side of the story and think that we can correct all of what is needed to be corrected," he added.