Virgin Islands Minister for Health and Social Development Honourable Marlon A. Penn (R8) is currently leading a delegation to Bermuda on a three-day visit.
A Bermuda Government spokesperson said the VI team is on a visit to learn about Bermuda's waste disposal system and that the team consists of the Hon Penn; Permanent Secretary Petrona N. Davies and Senior Project Manager of the Virgin Islands Recovery and Development Agency (RDA) Albert Gillings.

"The delegation's focus will center on Bermuda's waste management processes, including the Tynes Bay Waste to Energy Facility in Devonshire, the Marsh Folly Depot and the Airport Facility," the spokesperson, said according to Bernews.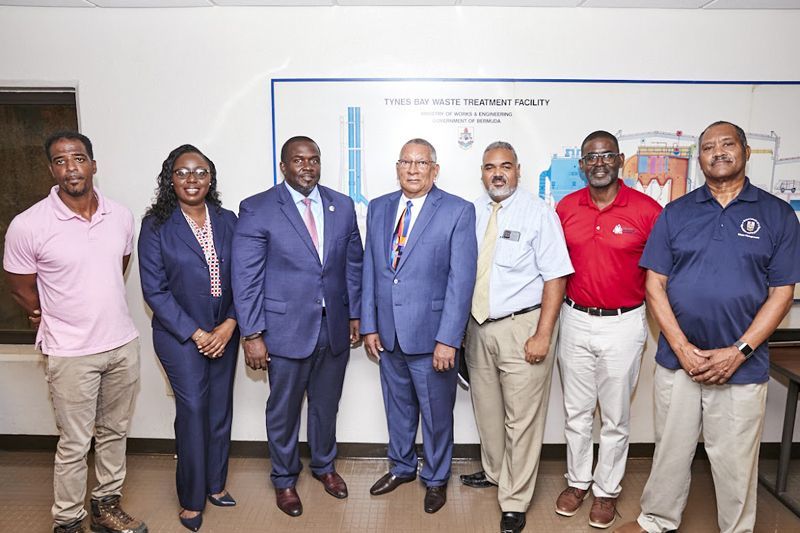 A Bermuda Government spokesperson the VI team are on a visit to learn about Bermuda's waste disposal system.
Bermuda 'a regional leader in waste disposal'

It said Bermuda remains a regional leader in waste disposal due to its 1980s decision to transition from a landfill disposal system to the construction and use of the incinerator, which is used primarily to decrease the size of combustible waste by up to 90% within the Island's waste management plan.

Minister of Public Works Lt/Col David Burch, said The Tynes Bay plant remains a critical asset supporting the Island's day-to-day function.

"It's no secret that while there have been some mechanical challenges with the aging facility, the Government has pledged to spend $7 million on significant maintenance upgrades on the plant during the current fiscal year," he added.

In addition to meeting with Minister Burch and the Chief Engineer for the Ministry of Public Works, the VI team also paid a courtesy call to Bermuda Premier, the Honourable E. David Burt, JP, MP.

Over the next days, the team will visit with the Minister of Health, the Hon Kim Wilson, JP, MP, and Minister of Social Development and Seniors, the Hon Tinee Furbert, JP, MP.