Controversial talk show host, Cindy Rosan has called out persons for misrepresenting her questioning to the Premier Natalio D. Whealtey (R1), indicating that her intention was never to get into the personal life of the Premier, although she should.
On January 6, 2023, Ms Rosan used a live press conference to present rumors of Premier Wheatley (R7) being engaged in 'appropriate relationships' with media persons now hired by Government. She also claimed not to have any knowledge of vacancies for media jobs three expatriates recently filled and Labour Laws may have been broken.


Rosan takes to Tiktok
Taking to 'Tiktok' on January 9, 2023, Rosan sought to dispel what she called misrepresentation of her questioning in clips shared by persons on social media to persons who did not see the interview in its entirety.
"A video was shared with my last question to the premier. It gived off the effect or misrepresentation that I just out of the blue asked the Premier about his personal life…
"I don't care about the Premier's personal life, although I should as a citizen in everything he does, whether in his professional life or his private life, [it] affects the BVI, he represents the BVI," she added.
Following criticisms for the line of questioning, Rosan said if she has an issue she follows up and asks questions and that the line of questioning was not intended to be an attack.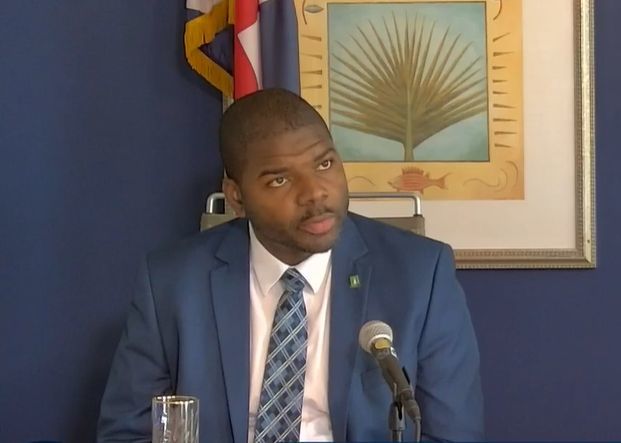 Premier and Minister of Finance, Dr the Honourable Natalio D. Wheatley (R7) had challenged Rosemary Cindy Rosan to show proof that Labour laws were broken for recent government hires.
No intentions of attacking Premier
She indicated that since November 2022, the question was posed to Premier about the hiring of the three persons, as well as to Government Information Services (GIS) before Christmas, to which no information was provided. "I was ignored," she related.
"The truth is there are allegations out there, that you know, there are personal relationships with at least two of the persons hired," she said.
She added that her questions were one to ascertain whether the Office of the Premier was being used for favours.
"My question to the Premier was not personal, it was about our office and if you are using our office for favours, that was my question, plain and simple," she said.
'Noting inappropriate' about questions
"There's nothing inappropriate about my question, there is no time and place for such a question, given all that we've gone through especially in the last year, we have to hold the pride of the BVI up high and we have to be able to question those we have put in leadership comfortably," she said.
During the live press conference, the question came as a shock and Chief Information Officer Desiree Smith indicated to the Premier he did not need to answer the question; however, Premier Wheatley insisted on responding to Ms Rosan.
The controversial talk show host has said she will be running for office in the next general election.