Premier and Minister of Finance of the Virgin Islands (VI), Honourable Andrew A. Fahie (R1) has revealed that before getting vaccinated for COVID-19 on February 24, 2021, he had some concerns about the AstraZeneca jab; however, after research and assurance, he decided to take the shot out of the need to do what is right for his family and the territory.
"I had some concerns about the vaccine in the beginning. I researched but I know as the Leader of the territory, you have to set an example and I did it to save my country," Premier Fahie told talk show host Zoe J. Walcott in the Saturday, April 10, 2021 episode of 'ZOEJ Says' streamed on JTV's Facebook page.

The Leader of Government business-related that his drive to get vaccinated was to save his family and territory and to set an example to the rest of the VI.

"I did it to save my family, I did it to save the country in terms of our education system so they could get back to school. I did it for the businesses that said, 'well I want you to re-open'.

"I did it so that I could show the others let's do this and give ourselves the best possible chance to reopen and be safe and get back our livelihoods, so that is the example that I see myself have done," Premier Fahie said.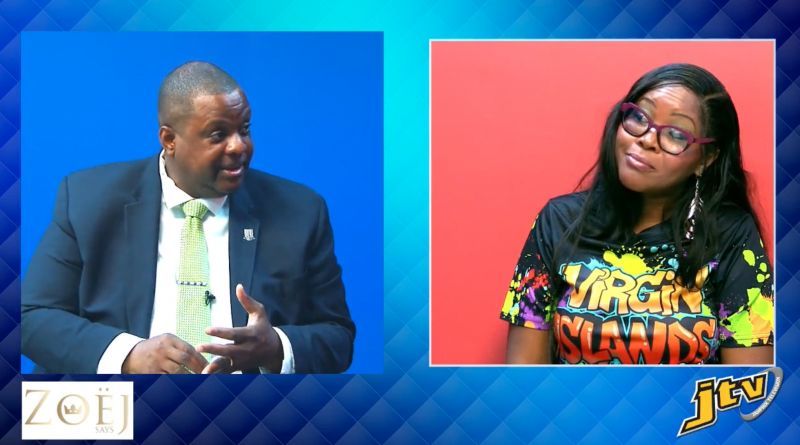 Premier Andrew A. Fahie made the revelation while as a guest on the Saturday, April 10, 2021 episode of 'ZOEJ Says' on JTV's Facebook page.
Gov't with not force vaccination on anyone - Premier

The Premier reiterated that his government will not force anyone to get vaccinated; however, there was a strong urge for the people of the territory to get vaccinated.

Only about 28 per cent of the VI population received the first dose of the AstraZeneca vaccine as of April 7, 2021.

"It's simple, you have your democratic right whether to take a vaccine or not. This government is not going to put any laws in place to force you to take a vaccine; however, just like how you have a right not to take it, there are those who have a right to take it," he said.

"I will not force anyone, this government will not bully anyone to take the vaccine… but we will strongly encourage [you] to take the vaccine because it is the most credible option, an opportunity that we have to re-strengthen our economy," he said.