Although general election is supposedly around the corner and fresh candidates are yet to declare their intentions, pastor and talk show host Mr Claude O. Skelton-Cline remains faithful that his prophecy of a female becoming the next Premier of the Virgin Islands will come to pass.
Prophecy not a foregone conclusion - Skelton-Cline
"I even said that this is also a season for a woman, someone with a womb, and I still believe that. In the absence of her rising in this moment… does not mean that that is a foregone conclusion," Mr Skelton-Cline said on his Honestly Speaking show on ZBVI 780 AM on Thursday, January 31, 2023.
Skelton-Cline continued, "But we got to cross the bridge that's in front of us, until we get to the next bridge, please hear me good, there's no contradiction," he related.
Skelton-Cline on the Tuesday, June 14, 2022, edition of his Honestly Speaking talk show had prophesied that in the Office of Premier of
the Virgin Islands
, a woman will rise to power in the next general elections.
"There's a woman that is going to rise to power in the Office of the Premier in the next general election. You might say Claude Skelton-Cline, that's quite a bold statement.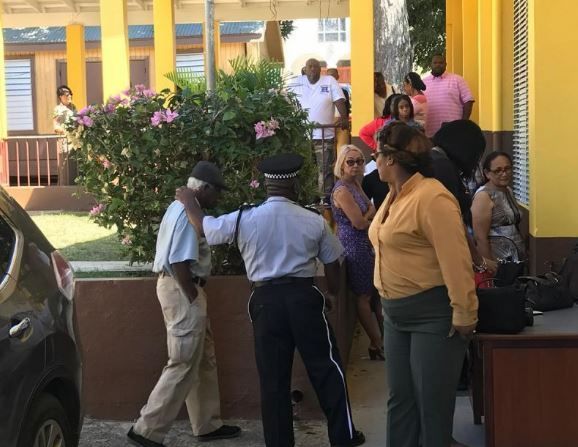 General elections in the Virgin Islands is constitutionally due in 2023.
Pray towards making prophecy a reality - Skelton-Cline
"But you hear me when I tell you. You don't have to believe me, and you don't have to agree with me today. But just as sure, as I am sitting in this seat and just as sure as I am a man of God, and I know that for myself… I am sitting here, and I am saying to you that there is a woman who is going to come to power, specifically in the Office of the Premier in the next general election," he added.
Skelton-Cline at the time had called on members of the community to pray towards making the prophesy a reality so the individual can come forward.
"She will not be one of the usual suspects… Most of us, when she comes, will probably ask where she come from…. But your spirit will know that when she comes, your spirit will affirm, yes," he added.