Local calypsonian Joycelyn Searles aka Sistah Joyce has blazed authorities involved in the reported transfer of an ambulance assigned to the sister island of Virgin Gorda over to the main island of Tortola over the past weekend.
Speaking on 'Da morning Braff' radio show with host Damian Percival on Monday, October 24, 2022, Sistah Joyce indicated that the ambulance was reportedly transferred from the island between Friday evening, October 22, 2022, and Saturday morning, leaving the island with no EMS vehicle.

"My issues with us here in the BVI right now… is the hiding of things that have to do with people's life and their livelihood," she added.

According to her, the ambulance on the main island was reportedly not working and as such, it was substituted with the ambulance assigned to Virgin Gorda.


Actions inhumane - Sistah Joyce

Speaking as a telephone guest, Sistah Joyce called the actions 'inhumane' and added, "who these instructions came from to send the one ambulance we have in Virgin Gorda… y'all are a set of idiots and inhumane people, we need to stop it!"

Sistah Joyce revealed that it wasn't until intense lobbying towards legislators, that a barge reportedly returned the ambulance to the island, "Just to think about if something happens... it's just the principal," she said, adding that recalling the situation was giving her goosebumps.

The VI calypsonian further called on all VI legislators under the Government of National Unity and others in the House of Assembly to investigate who made the order to transfer the ambulance.

"I am pleading with the Unity Government. Yall got couple more months in there... get an ambulance for Virgin Gorda so the statutory health service cannot put people's lives in such a danger like that," she said.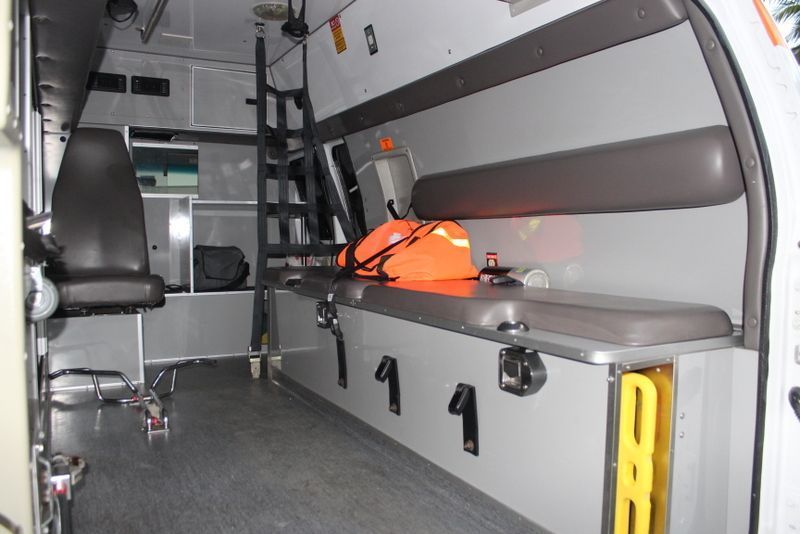 Inside an ambulance belonging to BVI Health Services Authority (BVIHSA).
'Wealthy VG residents should pitch in'

She also called on wealthy Virgin Gordians to pitch in and donate so that Virgin Gorda can have its own permanent ambulance, "that was so inhumane for the ambulance to even reach Tortola," she added.

Sistah Joyce said when the issues were raised, some legislators responded to her concerns, but others did not, "I wish we could break away from Tortola, y'all evil," she added.