Making it clear it was no farewell message as he is not done yet, veteran legislator Honourable Mark H. Vanterpool (R4) has said he is exiting the life of politics, this time with no plans of having a change of heart.
He said during his contribution to the 'Other Business' section at the Eleventh Sitting of the Third Session of the Fourth House of Assembly at Save the Seed Energy Centre in Duff's Bottom on September 2, 2021, that it was a promise he made to his family, and he has no plans of running for political office once this term is over.

"This year and a half, I am going to look after my constituents the best I can, but I am not going to engage myself in any political battles – none. You can interpret how you want when I speak, but everyone knows on both sides, on all sides including my own party, I have not resigned from it, but I am saying I am no longer involved in any other political battles," he said.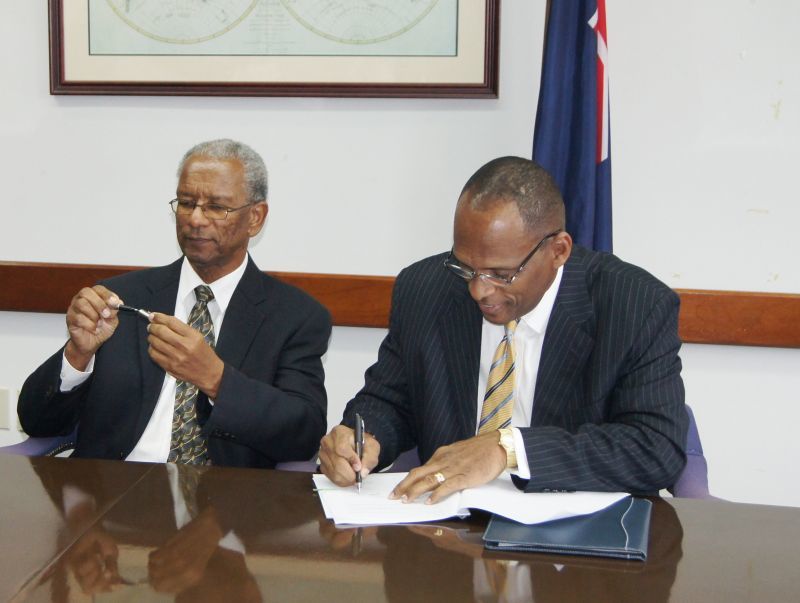 Then Minister for Communications and Works Hon Mark H. Vanterpool (R4), right, with then Premier and Minister of Finance Hon D. Orlando Smith, left, in 2012.
'I want my friends back'

Politics can be a rewarding experience where one is able to make their contribution to the economic and social fabric of society; however, it can also be a brutal affair and, for Hon Vanterpool, it seems he wasn't spared the latter.

"Mark Vanterpool has made his contribution spent 20 years in politics, spent another 20 years in sports and community work. I have made my contribution, over 50 years of it, and I am comfortable to say that I no longer want anything to do with it, I want to be Mark Vanterpool and family, my business, I want to get back my friends that I had before who are gone because of politics. You out there, you may be cursing me right now, but let's be friends again man; I want my friends back, and those I have now I want them to continue with me," he remarked.

"I want to be friends with everybody, I am done with the fights! It's over for me," Honourable Vanterpool added.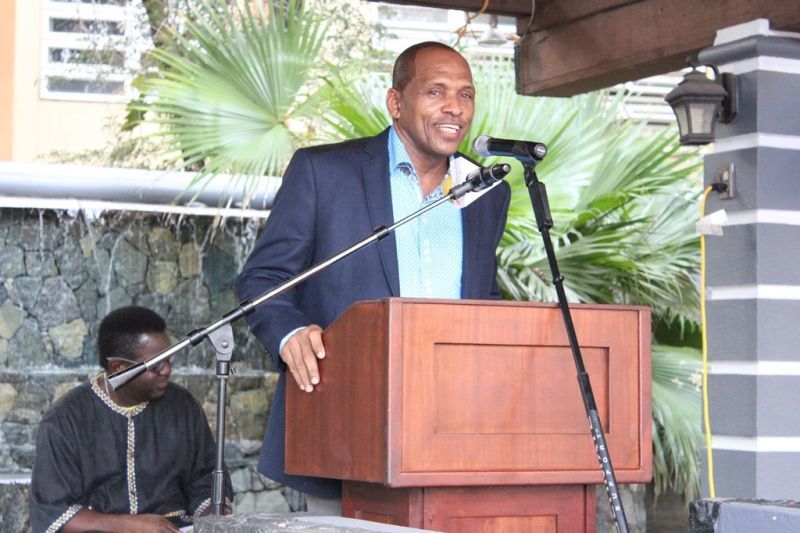 Fourth District Representative Hon Mark H. Vanterpool (R4), seen here at the Emancipation Service at Sunday Morning Well in 2013, has been an advocate for self-determination.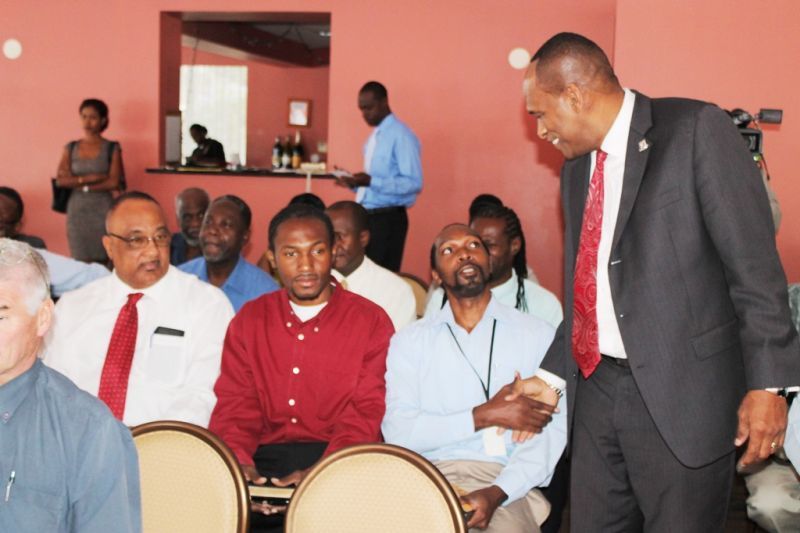 Hon Mark H. Vanterpool (R4), right, was first elected to political office on May 17, 1999, and has served in Cabinet as Minister for Communications and Works.
No more campaigning

He also stated that he would not be endorsing any political hopefuls or campaigning.

"I am not going to be knocking on nobody door and campaign anymore, I am done with it. I am not saying it should not be done because it has to be done, somebody has to do it, but I have done my share. I just want to let those know who have been calling me who have been telling me I am back, I appreciate the support, but Mr Speaker I am exiting the scene, and I want to dedicate the rest of my life that God may give me to my family, I got four grandchildren that I love, and my children, and to my business."

The experienced legislator said he will continue to devote his efforts primarily to constitutional issues and self-determination for the territory.

Honourable Vanterpool had tendered his resignation as Fourth District Representative shortly after the 2019 general elections where his National Democratic Party (NDP) suffered a crushing defeat by the Virgin Islands Party.

He; however, had a change of heart and was sworn into the House of Assembly after the High Court had ruled that his resignation was invalid.

Hon Vanterpool was first elected to political office on May 17, 1999, and has served in Cabinet as Minister for Communications and Works.