Cabinet in the Virgin Islands has designated June 3, 2022, as a public holiday to celebrate Her Majesty, Queen Elizabeth II's Platinum Jubilee to mark the 70th year of the Queen's reign over the United Kingdom (UK) and British colonies.
The Decision was made by the Cabinet of the Virgin Islands in accordance with Section 5(a) of the Public Holidays Act (Cap 199) as amended, which grants special authority to the Governor to appoint holidays with the advice of Cabinet.

According to information, the event will feature celebrations across the United Kingdom, the Commonwealth and the Overseas Territories with events planned for the Virgin Islands include Beacon lightings on Tortola and the sister islands; a tree planting initiative to support sustainability; and community tea events with elderly members of the community.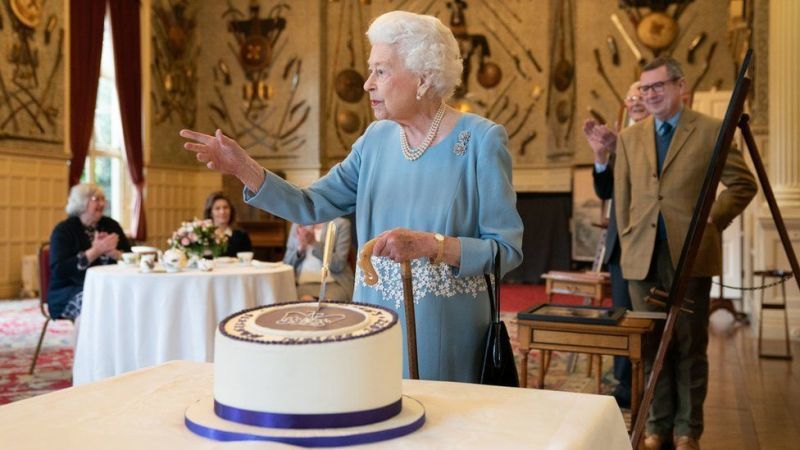 The Queen cuts a cake to mark her Platinum Jubilee as she met members of the Sandringham community on the eve of the 70th anniversary of her reign on Saturday, February 5, 2022.
Holiday is opportunity to celebrate Queen's dedication - Governor Rankin

"The Platinum Jubilee holiday will be an opportunity to celebrate and mark Her Majesty's dedication and commitment to service throughout her reign," Governor, John J. Rankin, CMG remarked,

Governor Rankin added that the Queen is held in great respect by the people of the Virgin Islands and said he was looking forward to joining the people of the territory for the events that are being planned.

The last time the VI celebrated the Queen's reign with a holiday was in 2012 for the Diamond Jubilee. The Queen succeeded to the Throne on February 6, 1952, on the death of her father, King George VI.